Car Rental Deals & Promotions
10% Off Last-Minute Escapes
With our offer, you can hit the open road and discover everything that Enterprise has to offer.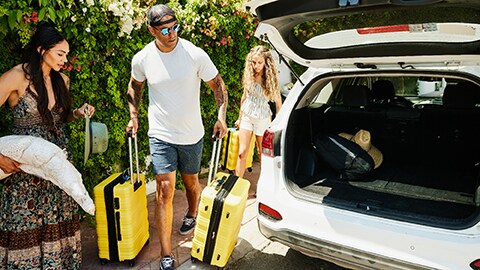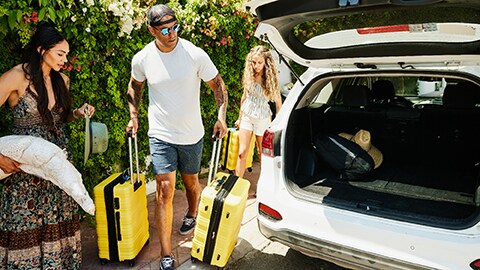 With more than 9,500 locations worldwide,
you'll find a deal just about anywhere you're driving.
Your reservations for any destination outside Portugal can be completed with us! 
Use Enterprise Portugal to rent a vehicle anywhere in the world.
Now more conveniently, you can make your reservation with us and enjoy our competitive prices at over 9,500 locations worldwide.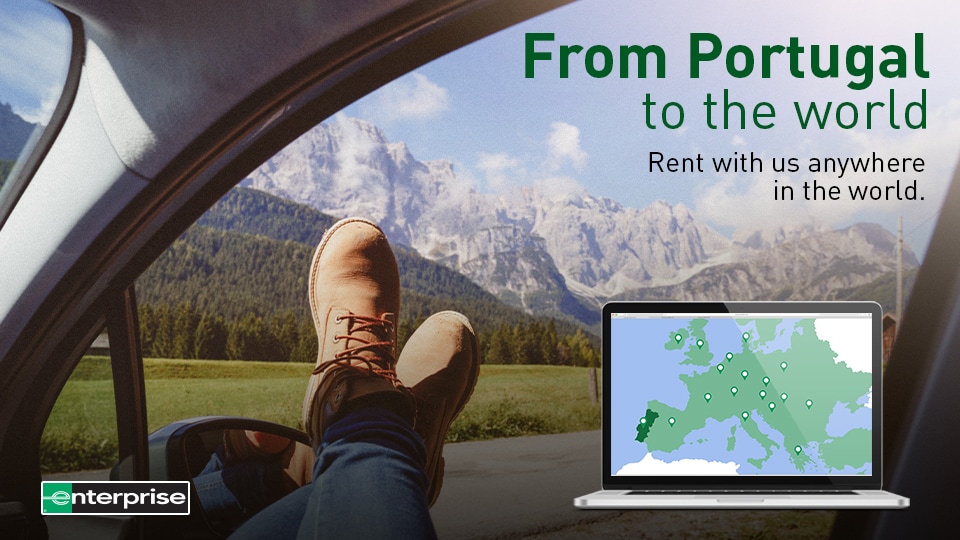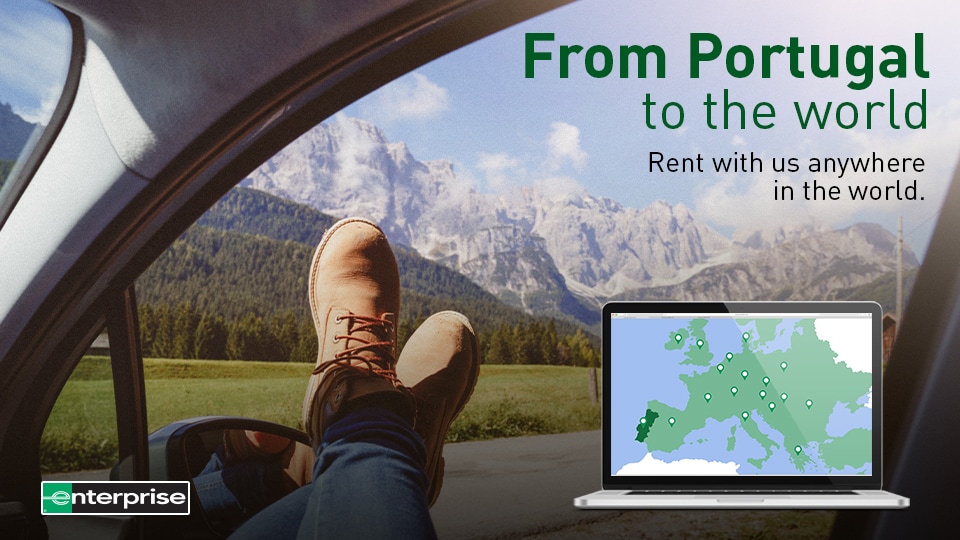 Change your scenario!
If what you're thinking right now is how good it would feel to take a break from routine and change your scenario, decide where you want to go and rent a car on Enterprise. 
Book the perfect car for trips where you can recharge your energies and enjoy your free time. 
With 9500 stations all over the world waiting for you, see you around?