Rural Tourism in Portugal: the best places to visit
When we think about vacations in Portugal, we automatically think about beaches and coastal areas. Even though these are the "fan favourites" for many, Portugal has so much more to explore! The countryside is full of natural secrets ready to be discovered and that will guarantee you a journey with many adventures and unique experiences.
Leave the beach towel and sunscreen at home and discover the best destinations that rural tourism Portugal has to offer.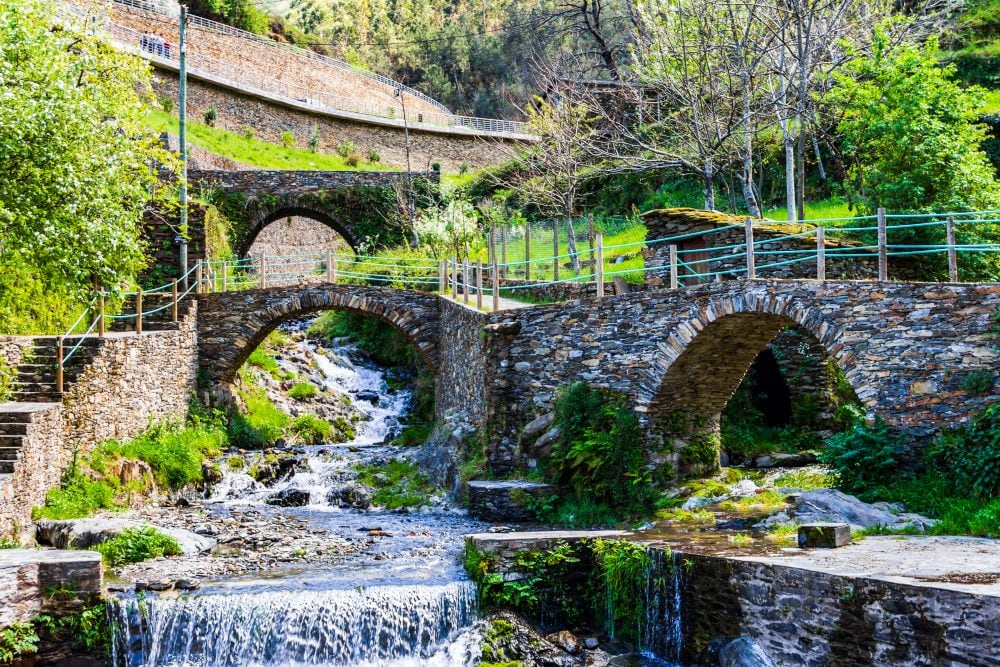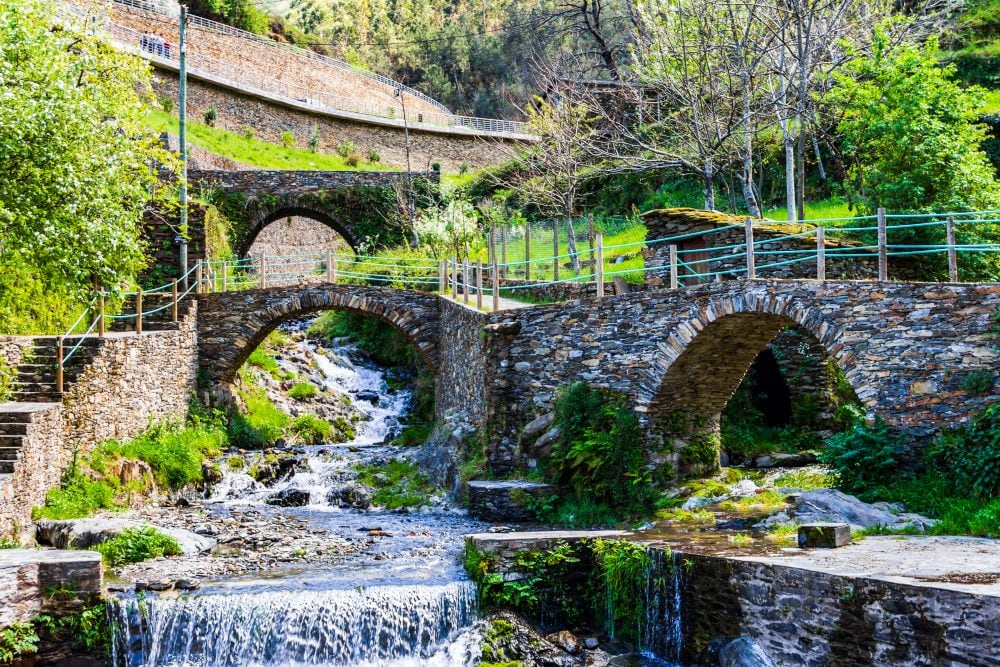 Rural tourism in Portugal: the best destinations
Arcos de Valdevez

We start our tour journey in the North of Portugal. Arcos de Valdevez is located near Peneda Gerês National Park and has been habitated since pre-historical times. In Arcos de Valdevez it's possible to appreciate Gerês' national beauty and to visit some small villages with very typical characteristics, like Soajo, most known by its espigueiros.
Arcos de Valdevez is perfect for a weekend getaway, where you can visit the city center or walk through several beautiful trails, like the Ecovia do Vez or Passadiços de Sistelo.
Vila Verde
Vila Verde, located in Braga, at the heart of the Minho region, is the perfect location for people looking into rural tourism in Portugal and traditional Portuguese craft works. "Lenços dos Namorados" are the symbol of the region, but it is also possible to find several types of craft works.  Os Lenços dos Namorados são o principal símbolo da região, mas é possível lá encontrar diversos tipos de artesanato. Linen, weaving, wooden toys, pottery and ceramics are just some of them, being a part of the local culture and customs.
But Vila Verde has more to it than just crafts. For the ones looking forward to exploring natural landscapes, they can also do that, near Homem river, and even practice some fishing or canoeing.
Sertã
Located in schist valley between Ribeira da Sertã and Ribeira do Amioso, this picturesque village in Castelo Branco is inhabited by more or less 5 thousand people and surrounded by a large forest area. With several trails and 4 river beaches, Sertã is one of the best destinations for rural tourism in Portugal for those who are looking for a more intimate connection with untouched nature.
But Sertã is not only well known for its natural charms. For people who like cultural activities, they can find in the village several traces of pre-historical art, visit Sertã's Castle and several churches, chapels and bridges that portray the history of the region.
Piodão, Arganil

The Historical village of Piodão, in Arganil, is considered one of the most beautiful villages in Portugal, due to its disposition at the hillside of Serra do Açor and its typical houses in schist. Piodão is also known as the "Presépio" village and one of the ideal destinations for rural tourism in Portugal.

Besides its picturesque houses, it's also possible to enjoy the surrounding nature, in an almost untouched forest, with several fauna and flora species to be found.

Being located at Serra do Açor, Piodão cannot be visited using public transportation. One of the best options is through a rent-a-car service, which will give you more freedom to explore the region at your own rhythm.
Pitões das Júnias, Montalegre
Located at the heart of Gerês, Pitões da Júnias is still a well-hidden treasure in the North of Portugal. This small Portuguese village has some amazing natural landscapes and actively preserves its identity when it comes to traditions and costumes.
One of the best times to visit Pitões das Júnias is during Carnival, where you will have the opportunity to see the famous "Caretos" and join the villagers for their celebrations. You will always count with the sympathy and joy of the people from the region.
During your stay, discover the Pitões das Júnias waterfall, the ruins of the Monestry and several trails in nature.
Make your itinerary and discover the rural tourism in Portugal
Traveling in Portugal, from North to South, is easier with Enterprise! Get inspired by our suggestions and hit the road. We have several models that will meet your needs and expectations, whether you're traveling with your family, with friends or as a couple.