Albanian Riviera: the most beautiful beaches in Albania
There are about 300 kilometres of coastline, bathed by the Adriatic and Ionian Seas. Albania's beaches are winning fans all over the world thanks to their paradisiacal scenery, affordable prices, and unique hospitality. Although still unknown to many, the Albanian Riviera is a must-see region for those visiting this country.
Tourism has not yet arrived in full force here, and you can find numerous bays and rural villages that are authentic postcards. Follow our route and discover our top of the most beautiful beaches in Albania.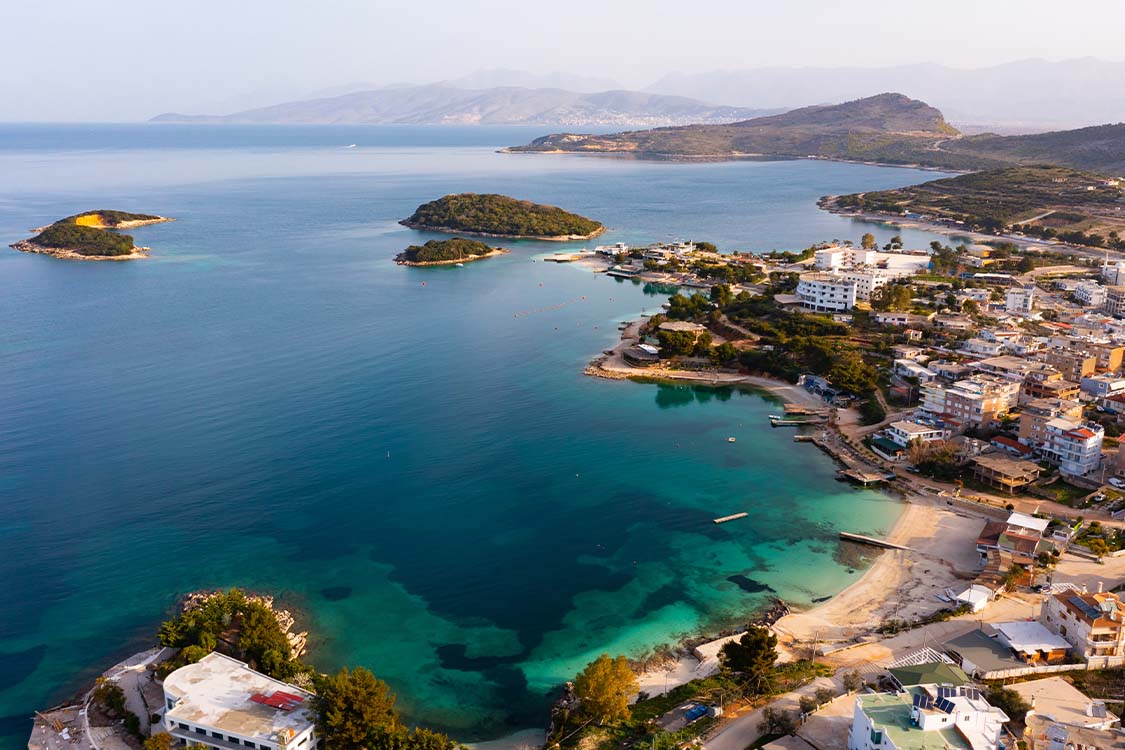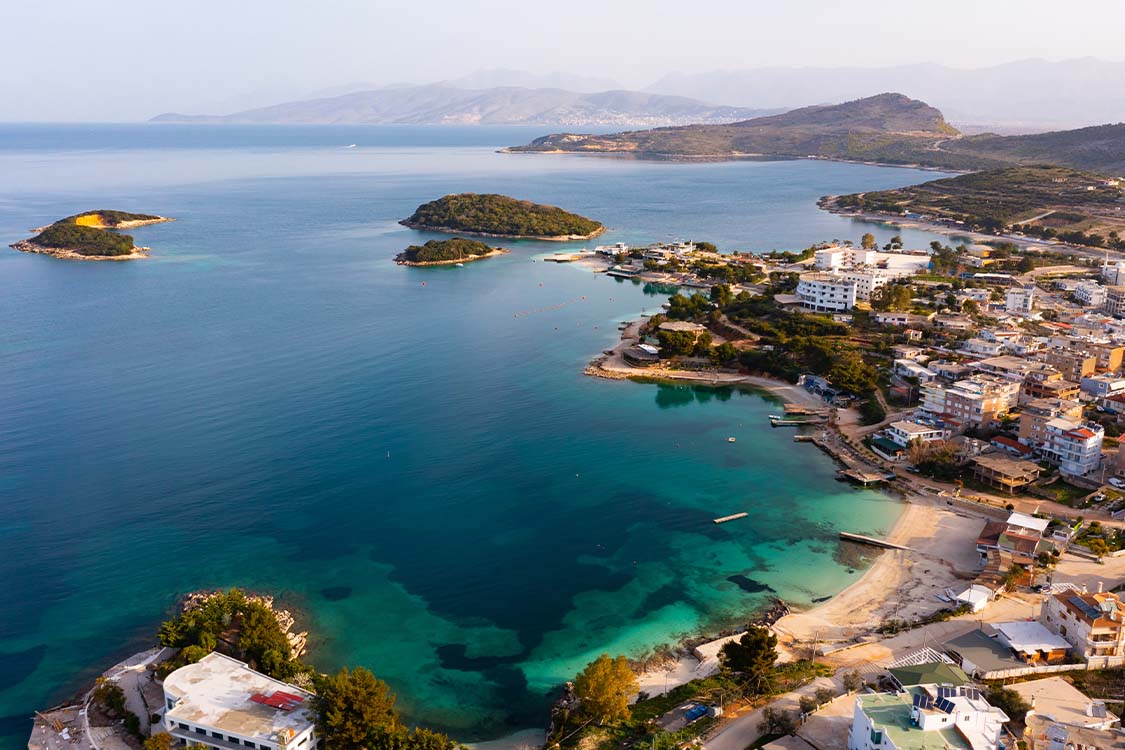 5 beaches in Albania to discover
Albania's geography is mostly marked by mountainous landscapes, which flank the beautiful coastline and make their way to the sea with roads that invite you to hire a car that adapts to the constant changes in altitude. 
The road that crosses the Albanian Riviera is about 68 kilometres long, so you won't spend much on fuel when exploring Albania's most beautiful beaches found in this region.
Buneci Beach
Our first stop is Buneci beach, north of Lukove. We promise you'll fall in love with it in no time. Here you'll find a small river that divides the beach, where you can enjoy a swim in its crystal-clear waters. 
The sand is quite long, but you'll find the quietness that many people look for when it comes to a beach holiday. It has a walkway that enters the sea and delights all photography lovers, but also those who like to take a good dip.
From the mountains to the beach, it is about 6 km by car. On the beach you will find a small mini-market and some bars, and it is also a good place for wild camping.
 
Ksamil Beaches
4 hours from Tirana you will find the beach of Ksamil, and many people prefer to use Greece as a gateway to the region, since this village is quite close to the border between the countries.
With dreamy blue waters, the various beaches in this village make it into our top of the most beautiful beaches in Albania. Surely after your visit you will agree. Here you will find several bars and restaurants, where you can taste some Albanian gastronomy.
Jali Beach
Jali Beach may not be one of the best known, however, in our opinion, it deserves to enter our top of the most beautiful beaches in Albania. 
Apart from the beautiful sea, which is practically common to all beaches on the Albanian Riviera, it is a small and secluded beach in the mountains. But you will be surprised to discover numerous beach bars and a beautiful promenade that invites you to stroll at the end of the day. 
 
Beaches in Saranda
Some of the most popular beaches in Albania are found in the Saranda region. We are talking, for example, about Jaliksari Beach, one of the most popular in the town of Dhërmi and much appreciated as a family destination. 
The numerous bays make this destination magical, with the pale blue sea always as a companion, which is not deep and makes it ideal for a few strokes. The town of Dhërmi also offers lively nightlife and includes several summer festivals. 
The town of Saranda, meanwhile, has a seafront promenade that offers everything a suitable holiday needs: great food, fun and splendid views. Considered the capital of the Albanian Riviera, you can stroll along the Bulevardi Hasan Tahsini promenade to watch a beautiful sunset. There is the Monastery of the 40 Saints to visit, with an impressive view over the city.
There's no shortage of wild and quiet beaches here, so avoid the urban beaches, hire a car and explore the north and south coasts. Some of the places worth visiting, besides the ones already mentioned, are Borsh, Himarë, Livadhi, Vuno and Gjipe.
Porto Palermo Beach
Finally, in our top of the most beautiful beaches in Albania, we couldn't leave out the beach and natural beauty of Porto Palermo. Here you'll find a fortress from the 1800s, with a privileged view of the sea and worth a visit, where it is said that many writers such as Alexandre Dumas have passed.
It's a small peninsula flanked by crystal-clear waters, so it's a remote spot that's ideal if you want a few days of total tranquillity. It is often used as a film set, but also for water sports such as snorkelling.
Visit the most beautiful beaches in Albania with Enterprise
We assure you that hiring a car in Albania is the ideal bet if you want to get to know the Albanian Riviera well. Travelling will be much easier; you'll gain increased freedom and that will make the whole experience much more rewarding.  
To find out which car hire is right for your trip with Enterprise. Take advantage of the Enterprise Passport, where you will find many tips for your travels.