Belfast: a trip to visit the capital of Northern Ireland
Often eclipsed by Dublin, the most visited capital on the island of Ireland, Belfast, capital of Northern Ireland is a city with a rich historical past and a vibrant city life and culture today. So, if you haven't yet considered a visit to this European capital, think twice! We've put together for you the main points of interest in your Belfast trip, what to visit and some historical facts about the city!
Come with us to Northern Ireland and discover Belfast's hidden charms.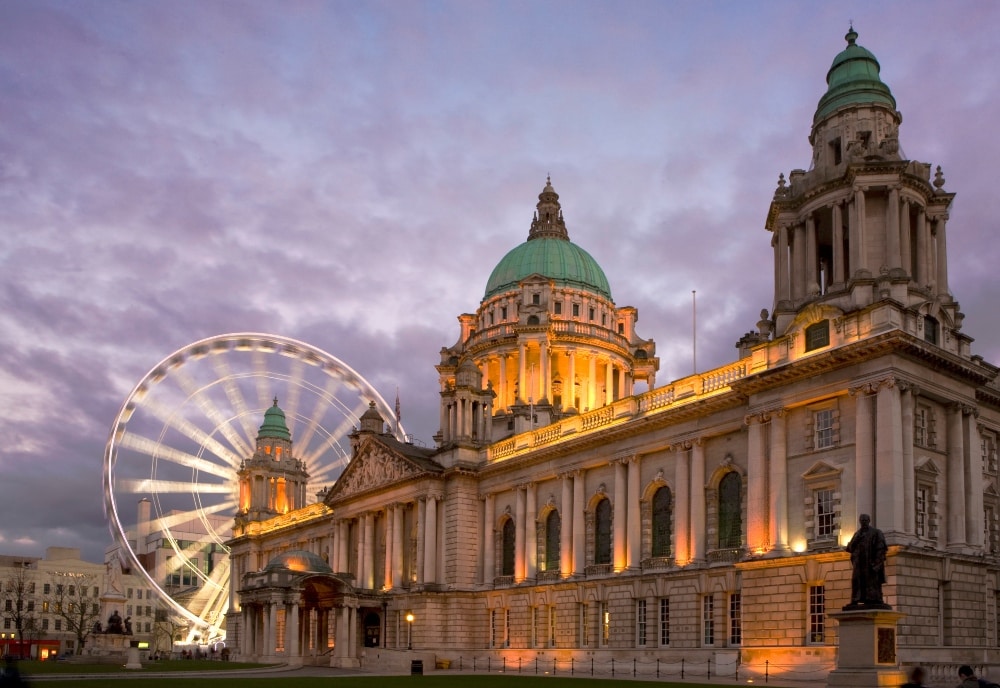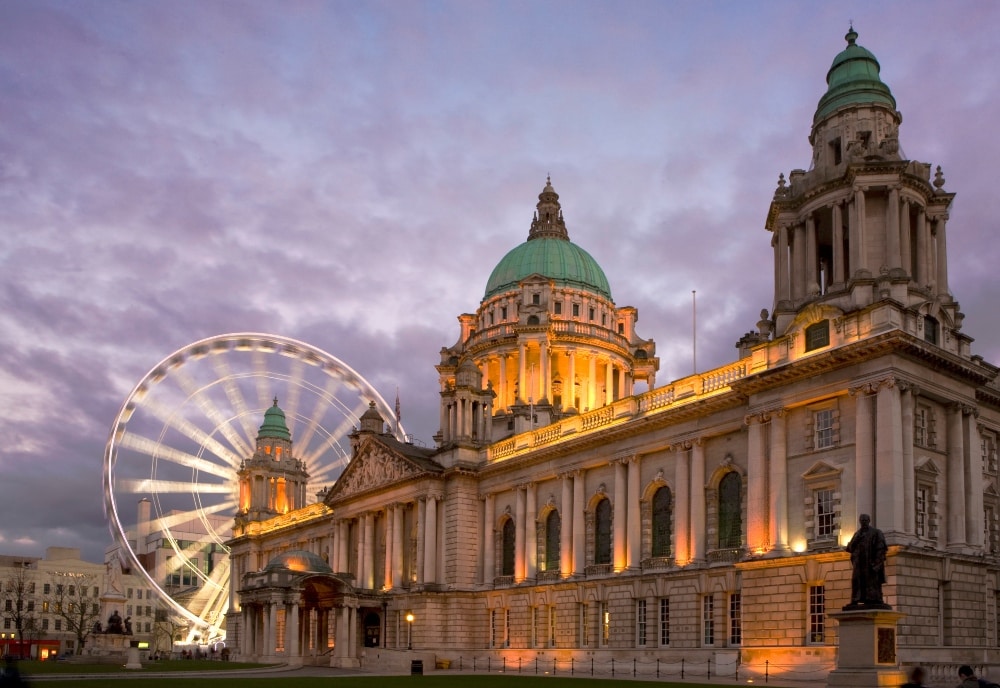 Belfast: a trip in Northern Ireland's capital
In just a weekend, you'll be able to do a very complete trip in Belfast and discover the main attractions of this beautiful city.
Belfast City Hall
One of Belfast's most iconic buildings is also home to the country's government. Located in a central and easily accessible location, the visit to this building can be made for free, even though the access to the second floor is subject to a free guided tour.
Surrounding the building you will find a Titanic memorial, a statue of Queen Victoria and a statue of the goddess Ériu, who gave Ireland its name (in Irish, Éire).
St.Georges' Street Market
This market is a place of interest as it is the only surviving open Victorian-style market in the city. It was built in the late 19th century and served as a morgue during World War II for victims of Nazi attacks.
Currently, on weekends, it serves as a meeting point for groups of friends and families, who get together to taste delicacies from the various restaurants at the market and also to have a drink.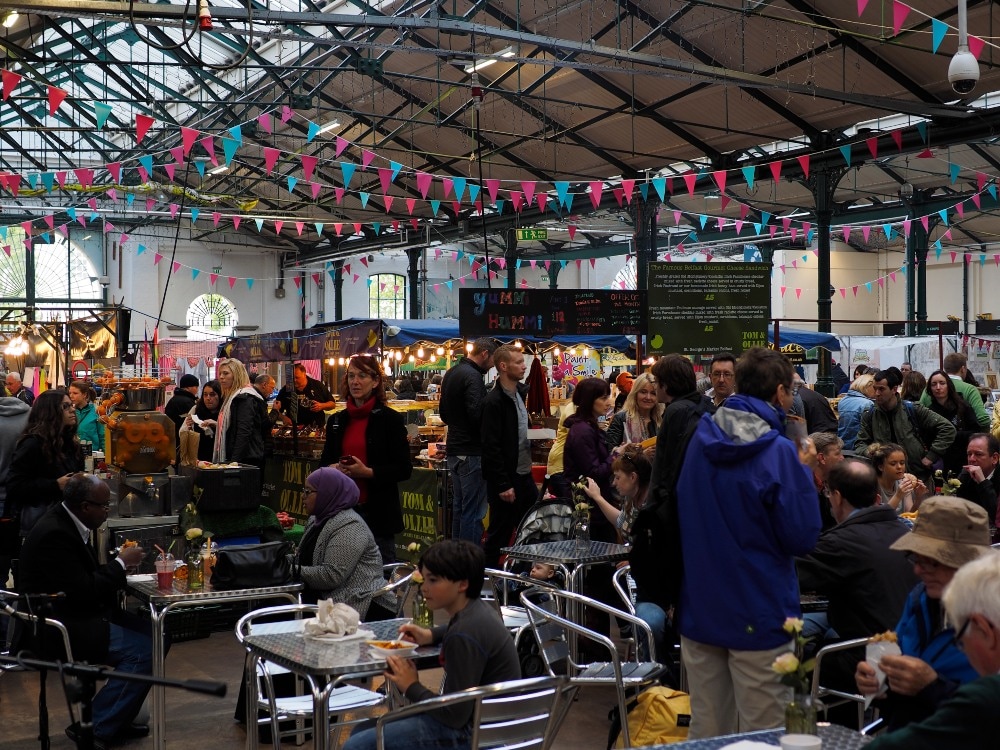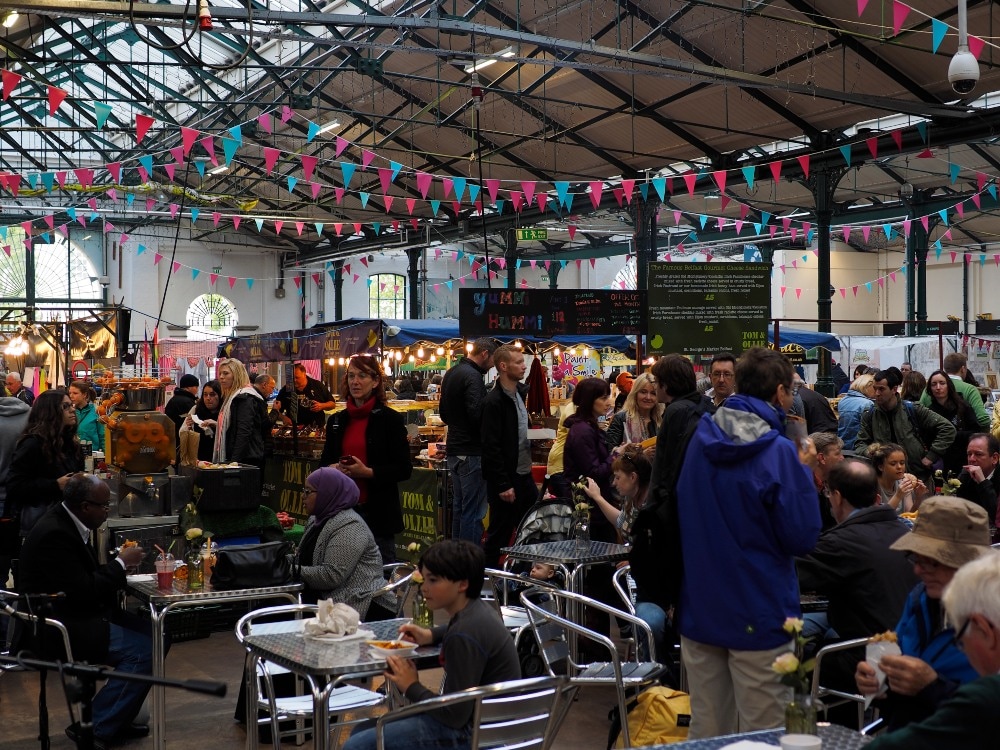 Titanic Museum
Belfast still lives with the pride of being the city where the Titanic was built. And in the place where the famous ship left for its fateful destination, you can now find a museum, which tells the detailed history of the construction of the boat, its only trip and the origin of the maritime culture in Northern Ireland.
In addition to its interactive interior, with several panoramic images and videos depicting life inside the Titanic, the museum building itself deserves your attention, as it was built in the image of the famous boat.
Wall of Peace
Thinking about Belfast is also thinking about the city's troubled past. With a Civil War raging between the 60s and 90s, Belfast still bears the marks of the deep division it went through. The city was divided between Catholic and Protestant neighborhoods, which closed their gates at night to avoid bombings and invasions.
One of the greatest symbols of this division is the Wall of Peace, a high wall that divided the two regions of the city and which was considered, at the time, to be a neutral place (although this was not always the case). Today it is one of the most visited places in Belfast, where people leave their messages of peace and homage.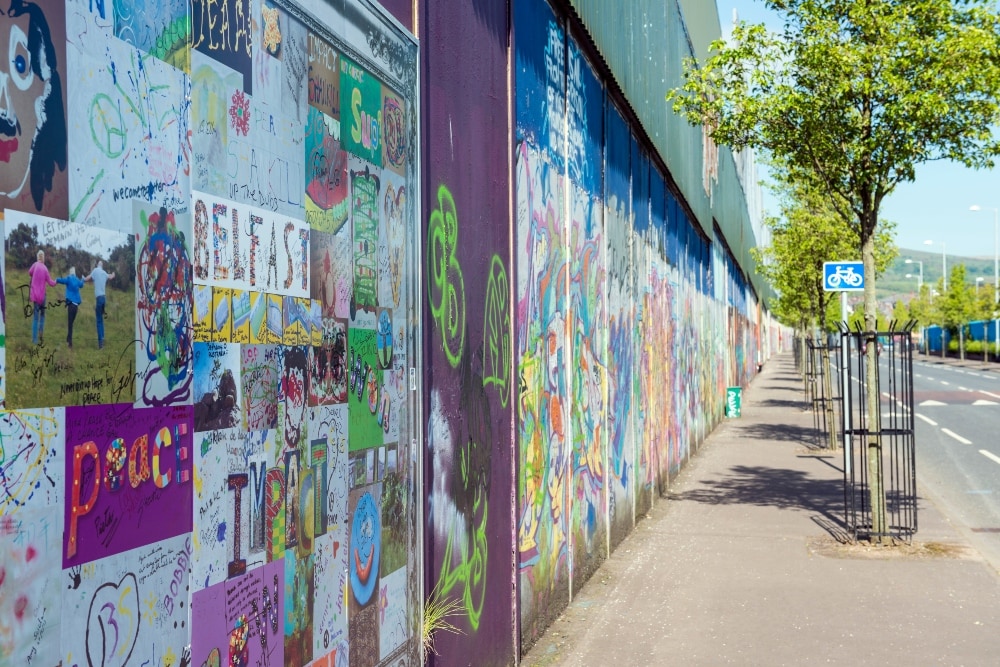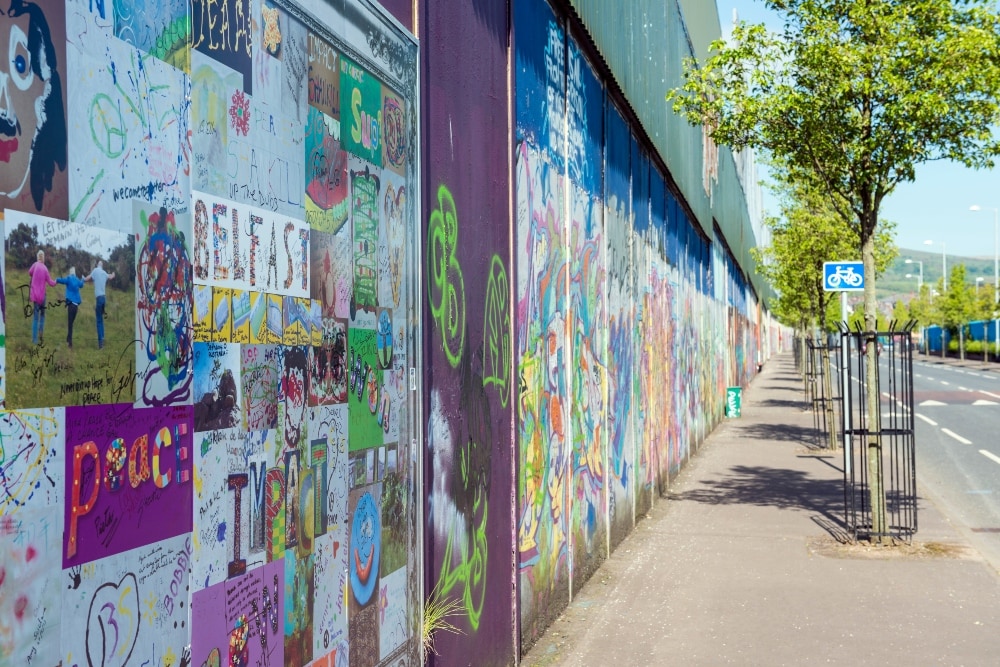 Victoria Square
The place for all shopping lovers: in Belfast's most iconic square you will find the most famous clothing brands, as well as numerous cafes and restaurants. In addition, you can visit the mall on the square, which attracts attention due to its peculiar design.
Belfast Cathedral
Located on Donegall Street, Belfast Cathedral, also known as St. Anne's Cathedral, this iconic church is a must-visit, even for non-religious people. Not only for its grand façade, but also for its rich interior, which contains what is considered the 2nd largest organ in Northern Ireland.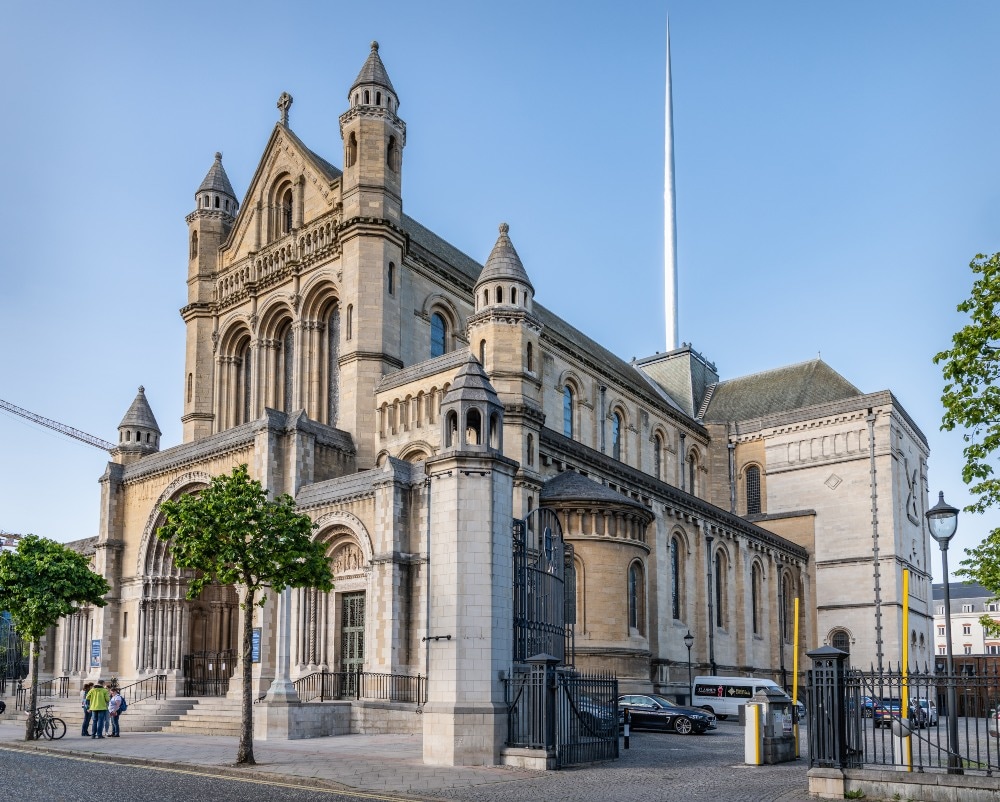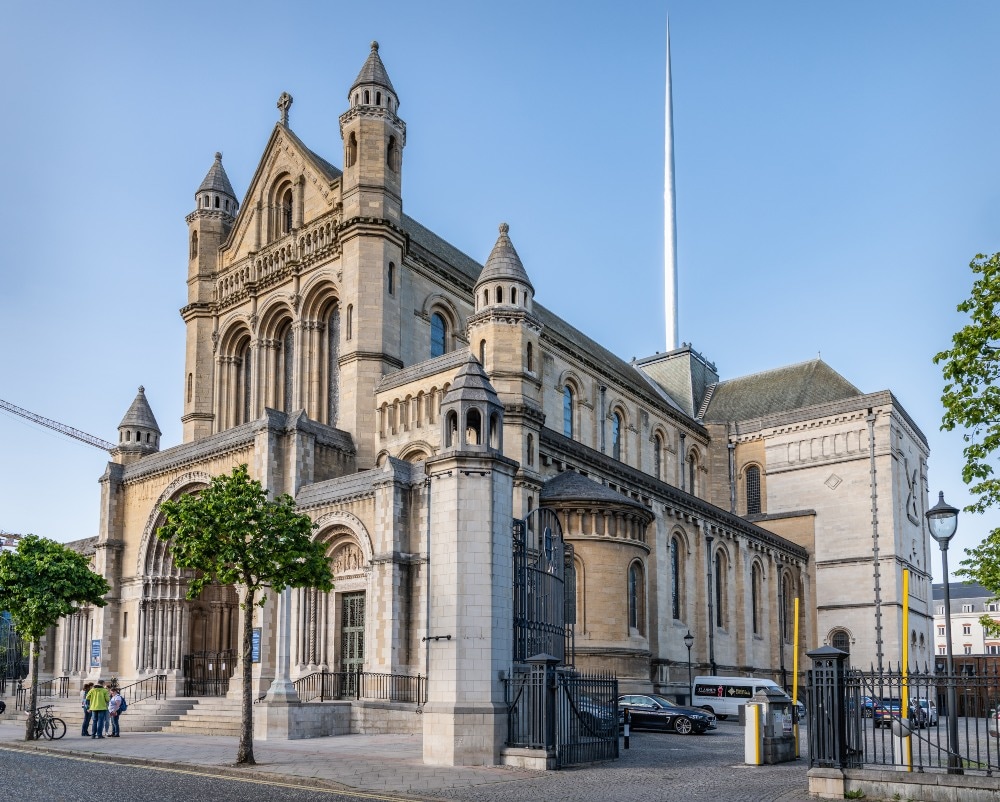 A Belfast trip with a car rental
Now that you know what to see in your Belfast trip, it's time to figure out the best way to get around the city. 
How about an Enterprise car rental?
Traveling in Belfast with a car rental is the best way to get around for large families, with young children, or for those who want to get to know the surrounding area of ​​Northern Ireland's capital better. At Enterprise you will find several models to meet your travel needs. Get to know all the conditions of our car rental and start preparing your trip to Belfast with one security: that you will travel more freely and always with the best rental service that Enterprise can offer!