Visit the Peaks of Europe with our complete guide!
For nature and adventure lovers, the Peaks of Europe park, in Spain, is the perfect place for an unforgettable roadtrip. Splitted between the provinces of Asturias, Cantabria and León, this park has some of the most beautiful natural landscapes in Europe, and provides an unforgettable experience to those who visit it.
If you are planning to visit the Peaks of Europe park, read our guide and discover everything you can't miss, the best times to visit and even how you can make your trip easier with a car rental.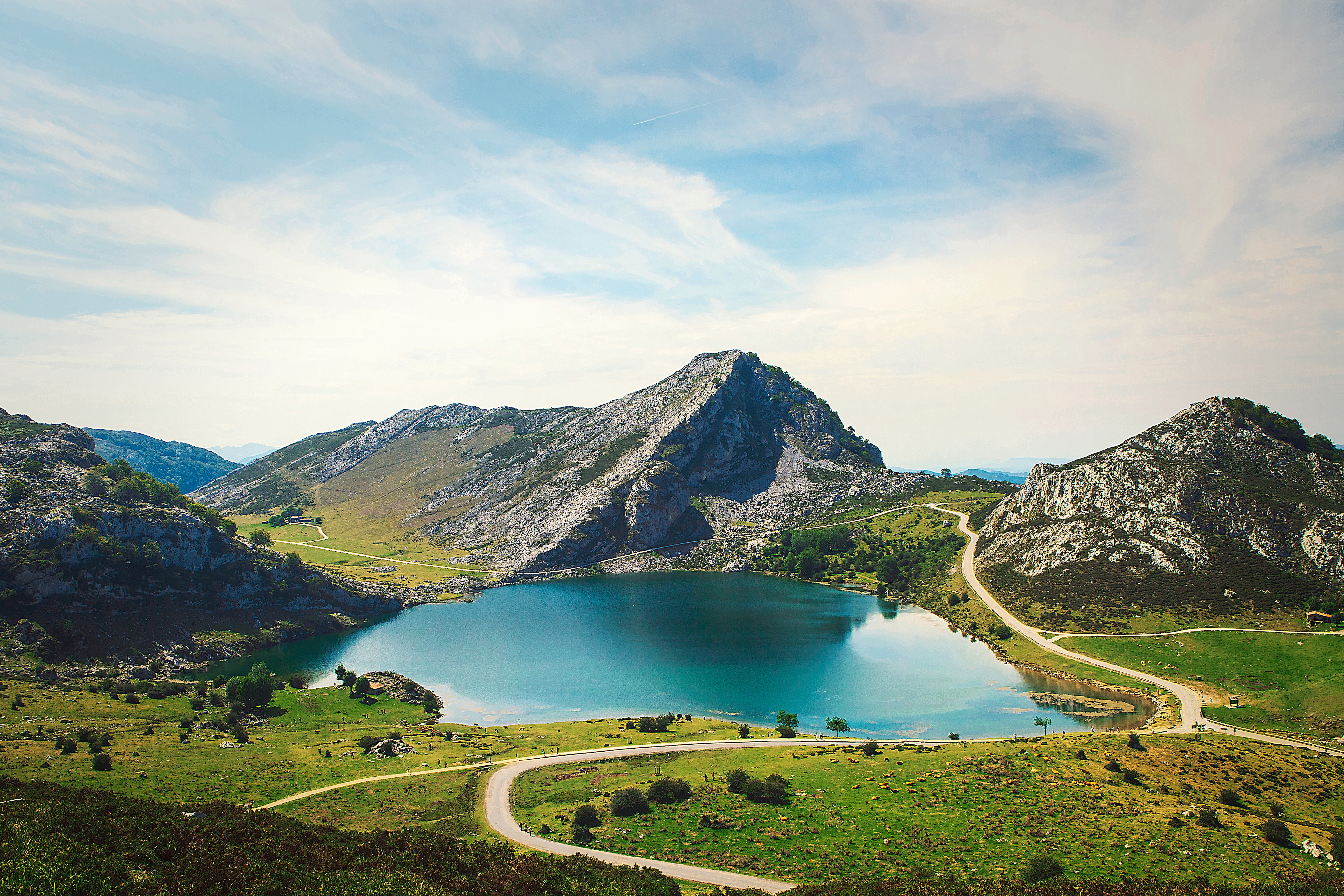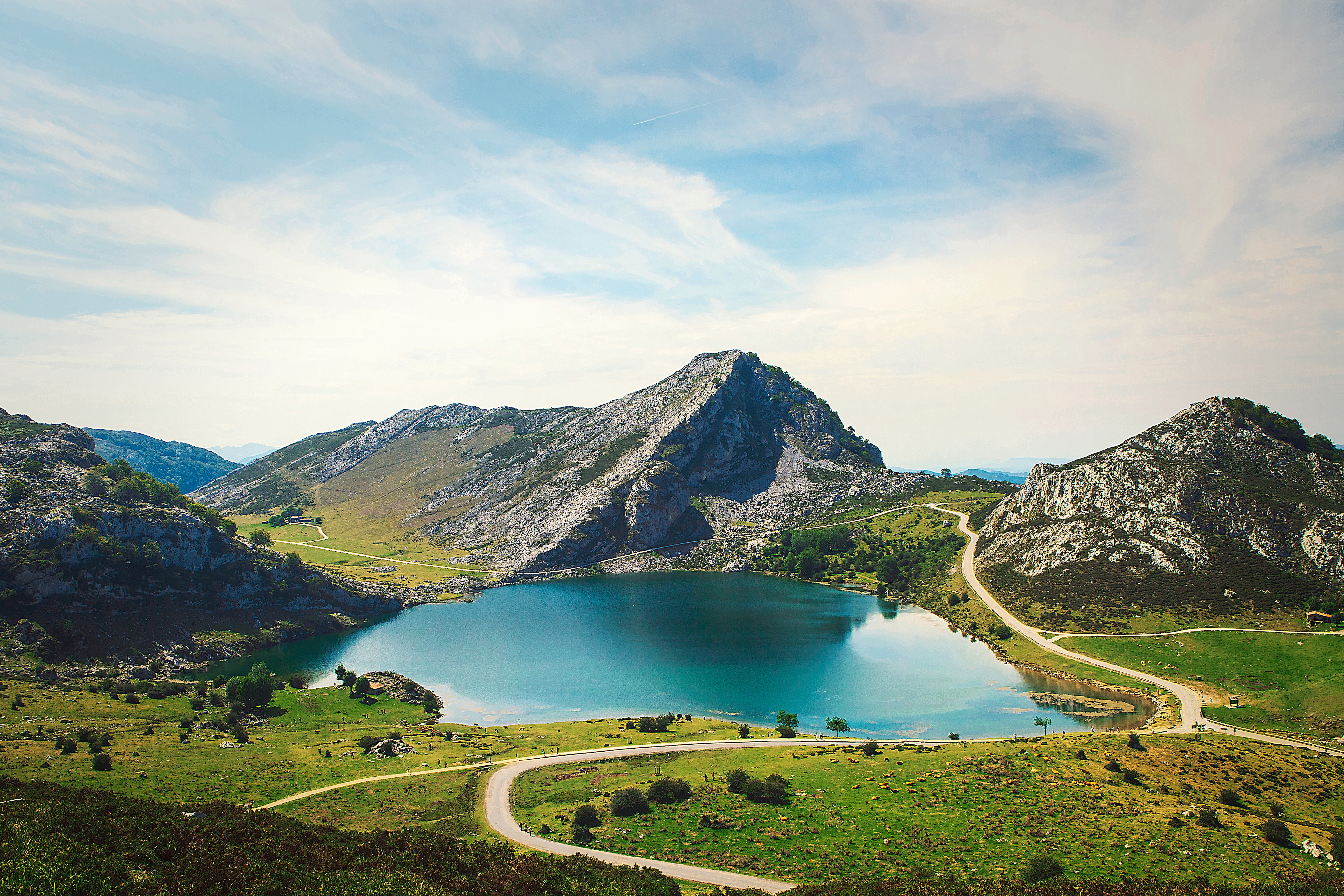 When to visit the Peaks of Europe park
To avoid extreme temperatures, whether hot or cold, we advise you to plan your visit during Autumn or Spring. In addition to enjoying milder weather and temperatures, you will be able to enjoy the natural landscapes in the changing seasons.
What to visit
In a stay of 3 to 4 days, you will be able to visit all the points of the itinerary that we propose!
Onís Cangas
This small village was the first capital of the kingdom of Astúrias, and it's here that most visitors of the park start their journey, at the Visitors Reception Center of the Peaks of Europe National Park. Cangas de Onís is located next to the Western Massif of the Peaks of Europe and its main attraction is the Roman bridge, where you can see the Victory Cross, the main symbol of Astúrias.
Covadonga Church
From Onís, you go up to Covadonga, one of the most popular routes in the park. On the way there, you will find the Church of Covadonga, a cave (Santa Cova) where the Virgin of Covadonga is located, and the grave of D. Pelayo, who, according to history, started the Christian reconquest of the Iberian Peninsula from the Moors.
Lakes of Covadonga
Enol and Ercina are two glacial lakes that can be visited at altitude in the mountains of Astúrias. They are places of incredible natural beauty and well worth your visit.
Cares Route
This is one of the most popular walking routes in the Park. It connects Caín to Poncebos, in a length of 12km full of breathtaking views.
Fuente Dé
Here you can take a cable car that, in 4 minutes, will take you to an altitude of 1,834 meters, from where you can enjoy unique and immersive landscapes.
Sotres
From Fuente Dé, head towards Sotres, which is the highest village in the Peaks of Europe. Until a few decades ago, this village lived practically isolated, preserving its essence with small stone houses, green meadows where animals can live in freedom and very good food.
Naranjos de Bulnes
The most emblematic mountain in the Peaks of Europe. This mountain can only be seen after a small walk from Bulnes, another village in the park that is worth your visit, only accessible by foot or on a funicular.
Where to eat and stay
In the villages of Cangas de Onís, Caín, Sotres and Bulnes you will find several local accommodations, where you can stay if you want to make a longer visit to the park. It is in these villages that you will also find some restaurants and supermarkets, so you should plan your trip and itinerary with these aspects in mind.
How to travel in the Peaks of Europe
The easiest way to travel to the Peaks of Europe is with a car.
From Lisbon it will take around 8 hours to arrive, where from Porto the route is shorter, around 5:30 hours. You can also choose to travel by plane to Oviedo and rent a car there so that you can visit the park more easily. And here you can count on the Enterprise to help you!
Rent a car with the Enterprise!
Traveling with a car rental gives you the freedom and tranquility to explore more secluded places, such as the Peaks of Europe park. You can rent a car in Portugal, at a station in Porto or Lisbon, or if you choose to travel by plane, plan your rental in Oviedo from our website. Discover our car rental service and our complete range of vehicles to start traveling with all the freedom you need. Visit the Peaks of Europe park with the Enterprise!