Visit Madrid: a three days itinerary
Would you like to visit the Spanish capital and don't know where to start? If you want to enjoy a weekend in the best way, find out what to visit in Madrid in three days.
Prepare an unforgettable trip in a city that can and should be visited at any time of the year. In all different four seasons, Madrid has something special to offer everyone
Find out what to visit in Madrid in three days
1st day
Puerta del Sol
Puerta del Sol has been the capital's iconic center, the focus of social life and the scene of events for hundreds of years. It is known as the Spanish Times Square but deserves individual recognition for the energy it exudes with its lively atmosphere at any time of day or night.
This was one of the "puertas" of the city walls and at the gate there was a sun, hence the name. This gate no longer exists. Marking the place is a statue of Venus they call La Mariblanca.
Calle del Arenal
Considered one of the most beautiful, elegant and cosmopolitan streets in Madrid, it is very rich in architectural terms. Each house and building have history, including mansions that replaced manors and medieval palaces. Along the street you will find well-known cafes and bookstores. Only the "Iglesia de San Ginés" has maintained its original place since the 14th century.
Royal Palace
At the end of Calle Arenal, you will find one of the most imposing residential monuments in Europe: the Royal Palace. A complex with gardens, avenues, squares, churches and statuary that can take some time to admire. You will pass the Teatro Real and the Plaza de Oriente Gardens. Do not miss the Catedral de la Almudena.
San Ginés Chocolatier
You cannot visit Madrid without eating churros accompanied by a cup of chocolate. Whether it's a late breakfast or a tasty snack, you can enjoy the delicacy in this historic chocolate shop.
Plaza Mayor
This square has seen it all: markets, bullfights, popular festivities, beatifications, coronations and even trials. It's likely that you come here more often because it's one of the best places to eat in town. There are several bars where you can enjoy a wide variety of bocadillos (sandwiches) of jamón, queso or calamari
2nd day
San Miguel Market
A must-see on this trip is the Mercado de San Miguel. If, in this saga of what to visit in Madrid in three days, you visit the market in all of them, you have already won the trip. This is Madrid's gastronomic temple.
An indoor market (the iron roof is a masterpiece) full of stalls with an excellent selection of dishes and drinks to quench hunger and thirst.
Museo del Prado and Paseo
If you are an art lover, Paseo del Prado is a must for anyone visiting Madrid. Along the way are the three most important art museums in the Spanish capital: Museo del Prado, Museo Nacional Thyssen-Bornemisza and Museo Nacional de Arte Reina Sofia.
Since this is an itinerary of what to visit in Madrid in three days, and the time may not be enough for everything, try at least to visit the Prado, one of the most important art museums in the world. Its impressive collection includes works by Goya, Velázquez, El Greco, Rubens and others.
El Retiro
After a morning of art and culture, make a point of visiting El Retiro Park, a haven to see in the center of the Spanish capital, to stop for a few moments and relax.
Gran Vía and Plaza de España
A day in Madrid is not complete without passing through Gran Vía, where you can admire grandiose buildings, brilliant examples of Art Nouveau and Art Deco. In addition to theaters and cabarets, the Metropolis building, the Telefónica building or the Capitol building really stand out.
In Plaza de España, Madrid pays tribute to the Spanish writer Miguel Cervantes.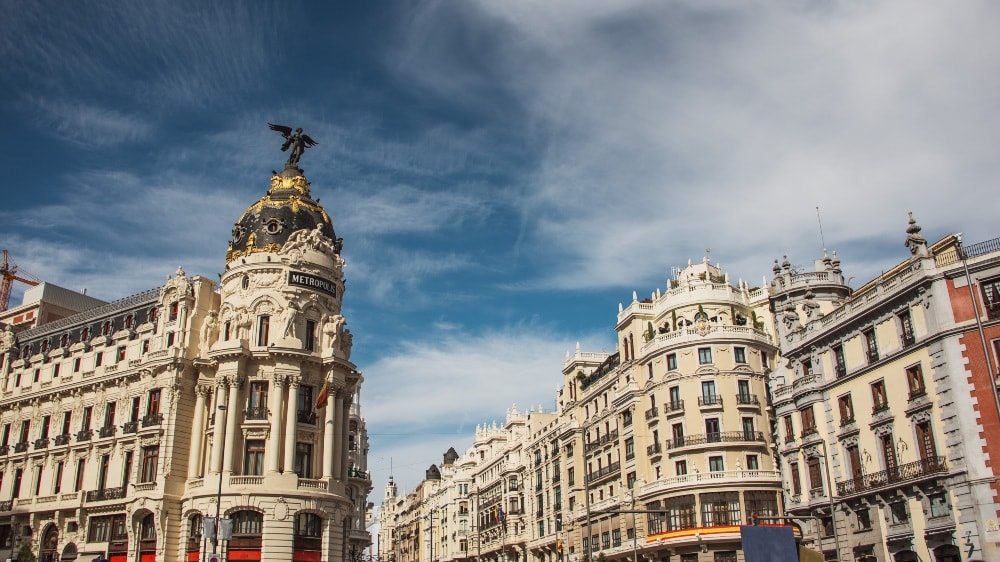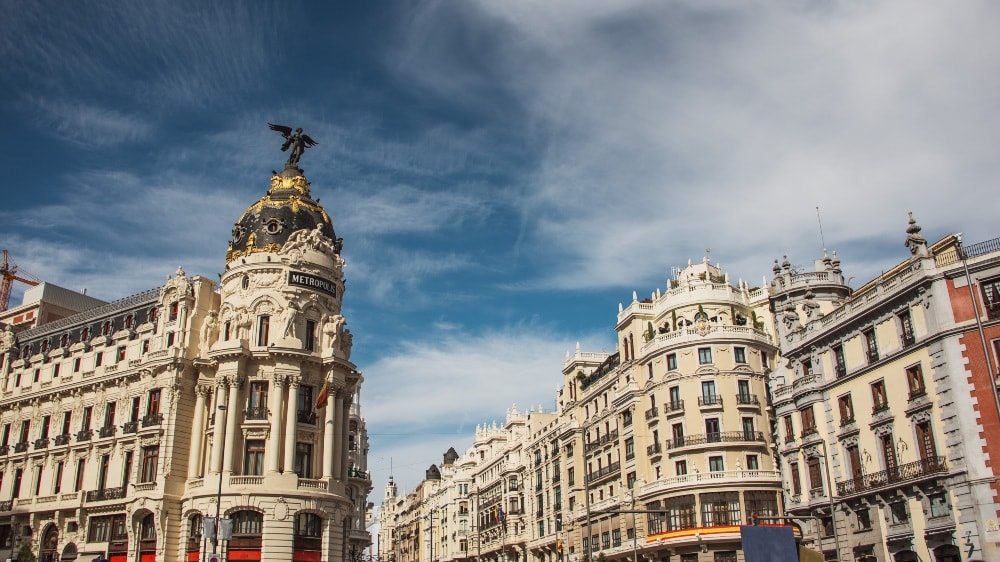 3rd day
Calle Fuencarral
In the Malasaña district, Fuencarral is worth a visit. One of the most unique areas of the city, there you can find vintage shops, patisseries and coffee shops. Here you can also find the church of San Antonio de los Alemanes, a beautiful baroque building.
Milla de Oro
If you're still in the mood for shopping, you'll find the finest and most prestigious brands and stores in the world at Milla de Oro, in the Salamanca district. Enjoy a more refined meal in one of the many restaurants that are found in this space.
Football Stadiums
The stadiums of Real Madrid and Atlético de Madrid are also worth a visit. If you can catch a Madrid derby between these two teams, even better. The Santiago Bernabéu stadium is Real's home, and the new Wanda Metropolitano stadium belongs to Atlético and replaced Vicente Calderón last year.
La Latina
The most authentic neighborhood in Madrid is without a doubt La Latina. The winding streets mark the history of this neighborhood. To end your trip to Madrid, it doesn't get any better.
Visit the Royal Basilica of San Francisco el Grande. The monumental basilica in neoclassical style is an artistic richness that makes it an authentic treasure of Spain. Dine on tapas and browse the bars of Cava Baja.
Visit Madrid with Enterprise
The best way to get around the city of Madrid and its surroundings is by renting a car.
Whether you arrive by plane at Madrid-Barajas International Airport or by train at Atocha or Chamartín stations, you will find one of our counters with the best of our fleet, whether it is a vehicle for personal or commercial use.
See the list of our locations in the Spanish capital.