5 reasons to visit Paris in the Winter
The City of Lights is a perfect destination at any time of the year. However, to visit Paris in the Winter has another charm, and that no one can deny. A magical aura floods the city, the lights are brighter, the roadside cafes cozier, and all of this makes the city even more beautiful and romantic for those who visit it.
If you are planning your next trip and still don't know which destination to choose, why not Paris? We give you 5 reasons to visit the city of love during winter.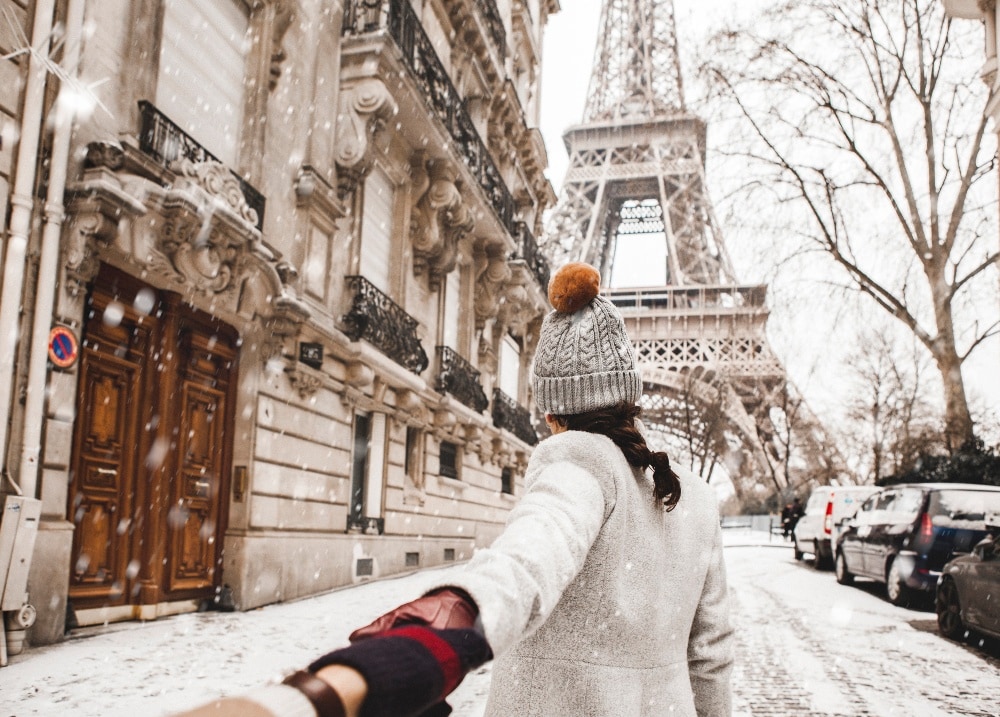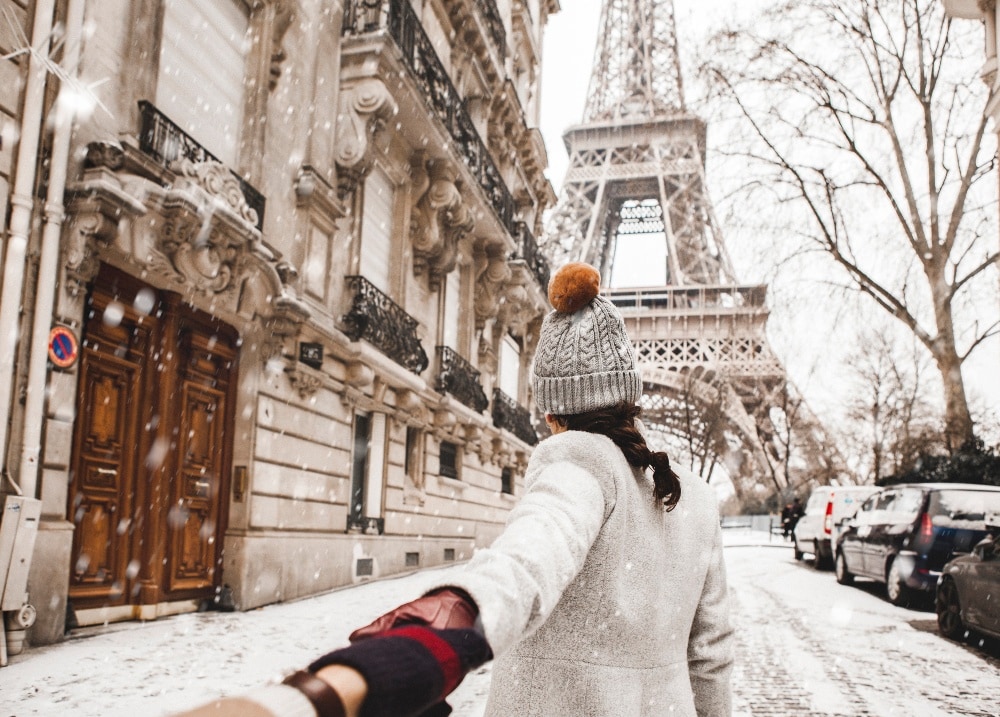 Visit Paris in the Winter: 5 reasons that will convince you
Less Crowds
Most people plan their trips to ensure the best possible weather, which means that most trips occur in Spring and Summer. You might catch some rain, or even snow, if you visit Paris in winter. But how good will it feel to have the city almost all to yourself? A shorter queue at the Louvre, less crowded restaurants and, most important of all, more space to take all the photos you want in front of the Eiffel Tower!
A Hot Drink, Please
One of Parisians' favorite activities is the so-called "people-watching": sitting on a terrace with a drink in their hand, watching people pass by. In Winter, you can do this, but in an even more cozy way: with a hot drink in your hand! A hot chocolate maybe? Or a coffee? Whatever your hot drink of choice is, it will have a different flavor when you drink it on a terrace in Paris, during Winter.
More Time to See the City Lights
Daylight saving time time robs us of a few hours of daylight during Winter. But something that initially seems negative becomes positive in Paris: with the night coming earlier, you will have more time to enjoy the magical lights of the city! For some reason they call it the City of Lights, right?
Cheaper Prices
We know that Paris is, in general, an expensive city at any time of year. However, you can save some money if you visit the city in Winter! Flights are generally cheaper and even hotel prices drop outside peak season. Take advantage of it!
Disneyland Paris in Winter: Even more Magical!
Visiting Disneyland Paris is every child's dream. And, we must admit, is many adults dream too! In Winter, the theme park is filled with another kind magic, with the Christmas lights still shining, the shows full of color, and that chilly sensation at the tip of the nose that can only be fought with a good hot drink. Sounds like a dream, doesn't it?
And if you visit Paris and want to discover Disneyland, why not opt ​​for a car rental while you're in the city? This will give you all the freedom you need to enjoy the park without worrying about schedules or public transportation
Discover the Enterprise car rental options in Paris and experience the city with all the freedom and security that a rental car guarantees.