Visit Madeira: take a tour in the island where Cristiano Ronaldo was born
Located in the heart of the Atlantic Ocean, Madeira is one of the most prominent islands in Europe and other continents due to its mild climate all year round, its paradisiacal waters and the various events that make it even more attractive. If you are thinking of a visit to Madeira soon, take advantage of our article to discover everything you cannot miss about this island.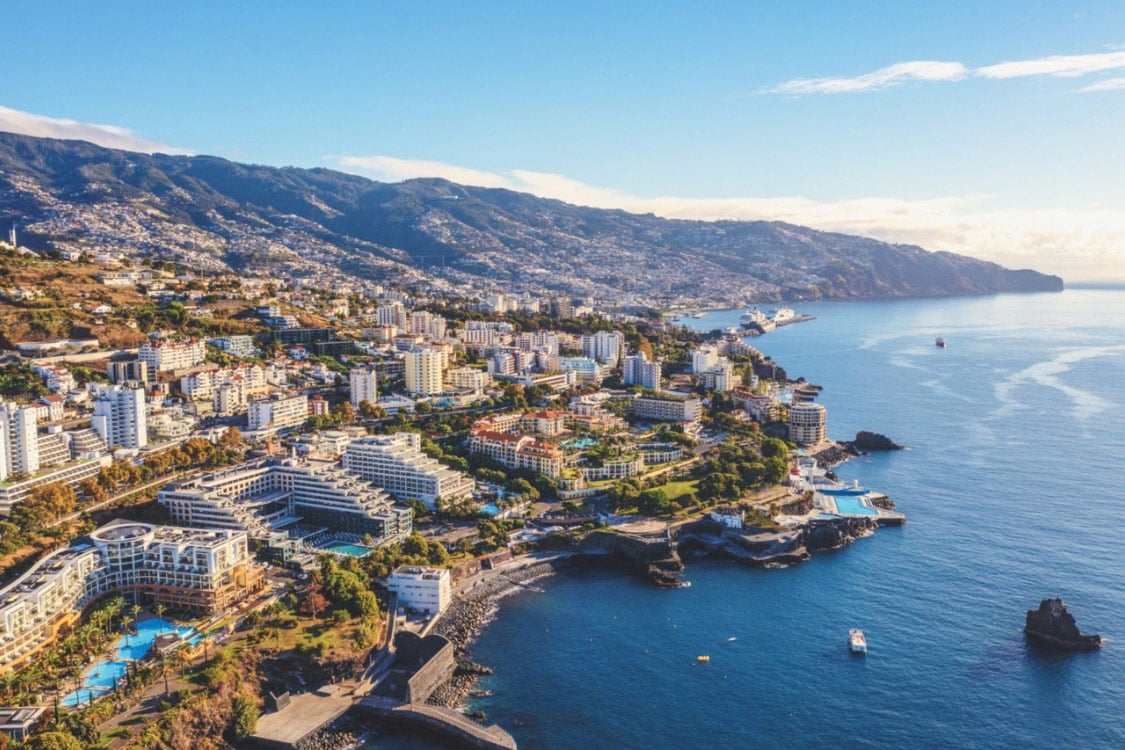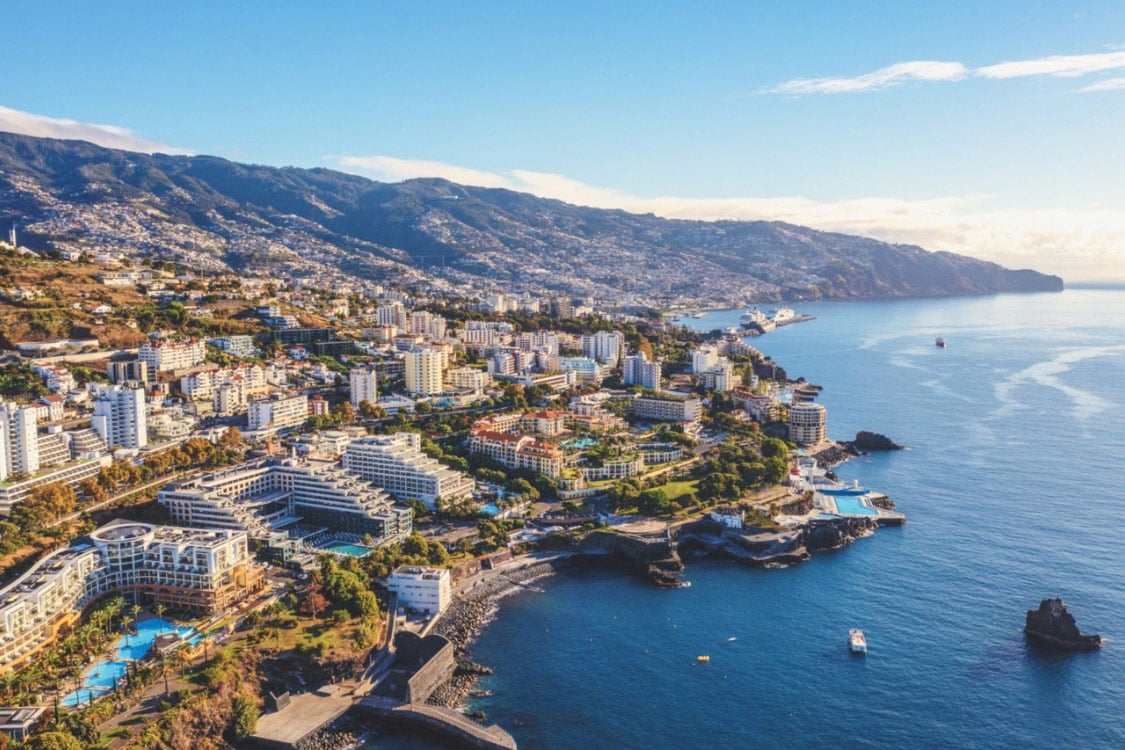 All you need to know to visit Madeira
Madeira is an island of volcanic origin, located in the archipelago with the same name and which includes other islands such as Porto Santo, the Desertas and Selvagens islands. A visit to Madeira is on the bucket list of many tourists and has been recognised several times by international tourism awards, such as the "Best Island Destination in the World" at the World Travel Awards (WTA).
This island is a harmonious combination of nature, cosmopolitan life, beach, and culture, being known as the "Pearl of the Atlantic". But what is the best time of year to visit it?
The best time of year to visit Madeira
The island's average temperature is dependent on a subtropical climate, which allows it to maintain a stable climate throughout most of the year. For example, if you visit Madeira in winter, it's common to get values around 18º, while in summer it will rarely exceed 30º.
This means that the sea temperature doesn't vary much either, almost always ranging between 17º and 24º, quite inviting for swimming at any time of the year.
At any time of the year, you can enjoy beautiful walks and watch, at first hand, the transformation of Nature. In the summer, we invite you to take the ferry to Porto Santo and enjoy the island's beautiful beaches or take a dip in Madeira's natural pools.
Visiting Madeira on New Year's Eve is a real must, as this is one of the most internationally recognised events on the island and you can watch one of the biggest fireworks displays in the world.
What to visit in Madeira
Getting to know the island as a local almost always requires car rental, as although at first sight it may seem like a small island, a visit to Madeira may take a lot longer than initially imagined.
The ideal time to discover the "Pearl of the Atlantic" will be a week, however, depending on the time available on the island, you can easily create an itinerary with the most priority places to visit. Enterprise has selected a few for you.
Funchal
To visit Madeira and not have Funchal, the archipelago's capital, in your plans is unthinkable. This city is the arrival point of numerous international cruises and here you will find numerous museums that you must visit. In addition, the best restaurants and hotels on the island can be found here.
Discover Funchal's town square and Jesuit College Church and Funchal Cathedral which dates to 1514. The Lavradores Market is a must-see for its colours, smells, and flavours, concentrating all the island's identity in one place, not forgetting the beautiful Botanical Garden. The old part of Funchal will delight tourists and Rua de Santa Maria is perfect for trying a good restaurant. If you are brave enough, take the cable car up to Funchal or go down in one of the famous basket cars.
Levada do Caldeirão Verde
When you visit Madeira, there are plenty of trails waiting for you to explore Madeira's nature as a local. The Levada do Caldeirão Verde is one of the best known, starting at the Parque Florestal das Queimadas. It's almost 13 kilometres of stunning scenery, with some waterfalls in between, lasting up to 4 hours.
Pico do Areeiro e Pico Ruivo
These are some of the places that give stunning images to those who decide to visit Madeira. But you will have to enjoy walking to be rewarded with the best postcards of the island. The trail that connects one peak to the other is only 7 kilometres long, however, it's almost 3 hours that you'll have to spend to complete it, counting in advance with countless stairs, breath-taking roads and a lot, lot of nature in its pure state waiting for you.
Porto Santo
Porto Santo rewards all those who decide to visit Madeira expecting to find incredible beaches. The Pearl of the Atlantic has no sand, yet the neighbouring island has been highly rewarded with beaches straight out of a movie.
Rent a car in Porto Santo so you can visit the island with complete freedom. There are several walking trails waiting for you but start at Vila Baleira and take a photo at the jetty. Ponta Calheta is one of the most beautiful places on the island and you can try the Pico Branco and Terra Chã trail. Don't forget to try the famous poncha.
Cabo Girão
If you suffer from vertigo, maybe you should cross this place off your list when visiting Madeira. Cabo Girão presents all brave visitors with breath-taking views over the island, but at a height of 589 metres.
Casas de Santana
These picturesque houses are a true landmark of Madeira Island. Very colourful, with their thatched roofs, these were the island's main dwellings in its early days. You can also discover them in the Madeira Theme Park, which gives you access to their interior.
Visit Madeira with Enterprise
Now that you know some of the places you can't miss when you visit Madeira, nothing like discovering the best car rental in the island, with Enterprise. Take advantage of the Enterprise Passport, where you will find several tips for your trips.
Discover the best beaches in Algarve
Algarve is, for many, a synonym of gorgeous beaches, warm weather and, above all… vacations. Throughout the year, and especially during summer, many Portuguese and foreigners travel to the south of Portugal looking for warm waters, rocky landscapes and vast landscapes of sand.
Discover the best beaches in Portugal
With half of its territory surrounded by sea, Portugal is the perfect destination for those who are looking for beach, sun and mild temperatures most of the year. The undeniable beauty of our coast has brought us many awards from international entities, who consider our beaches some of the most beautiful in the world. However, the great amount of vast extensions of sand in Portuguese territory makes it even more difficult to choose the best beaches in Portugal.
From North to South, hop on this journey with us and discover the best beaches in Portugal to visit.
Rural Tourism in Portugal: the best places to visit
When we think about vacations in Portugal, we automatically think about beaches and coastal areas. Even though these are the "fan favourites" for many, Portugal has so much more to explore! The countryside is full of natural secrets ready to be discovered and that will guarantee you a journey with many adventures and unique experiences.
Leave the beach towel and sunscreen at home and discover the best destinations that rural tourism Portugal has to offer.