From north to south find out where to spend holidays in Portugal.
Portugal offers you the possibility of short or long-term adventures, diverse landscapes, mountain, snow, or sea. In a single destination, the best getaways for your free days. Stay with our suggestion on where to spend holidays in Portugal.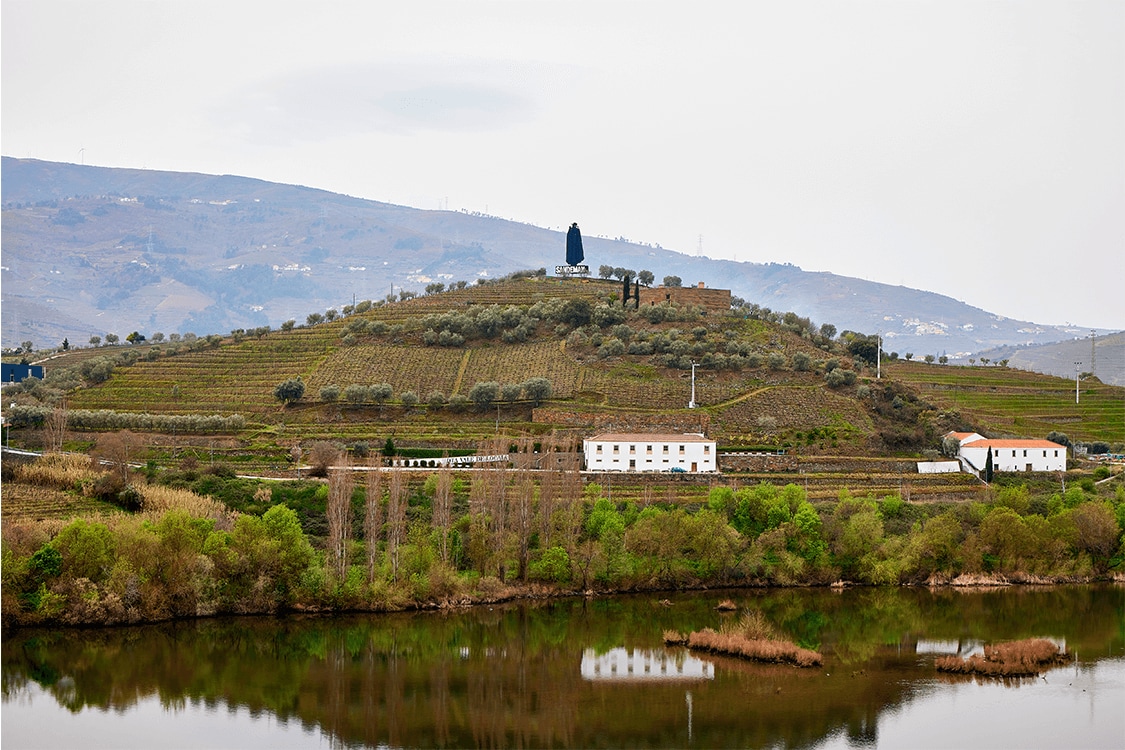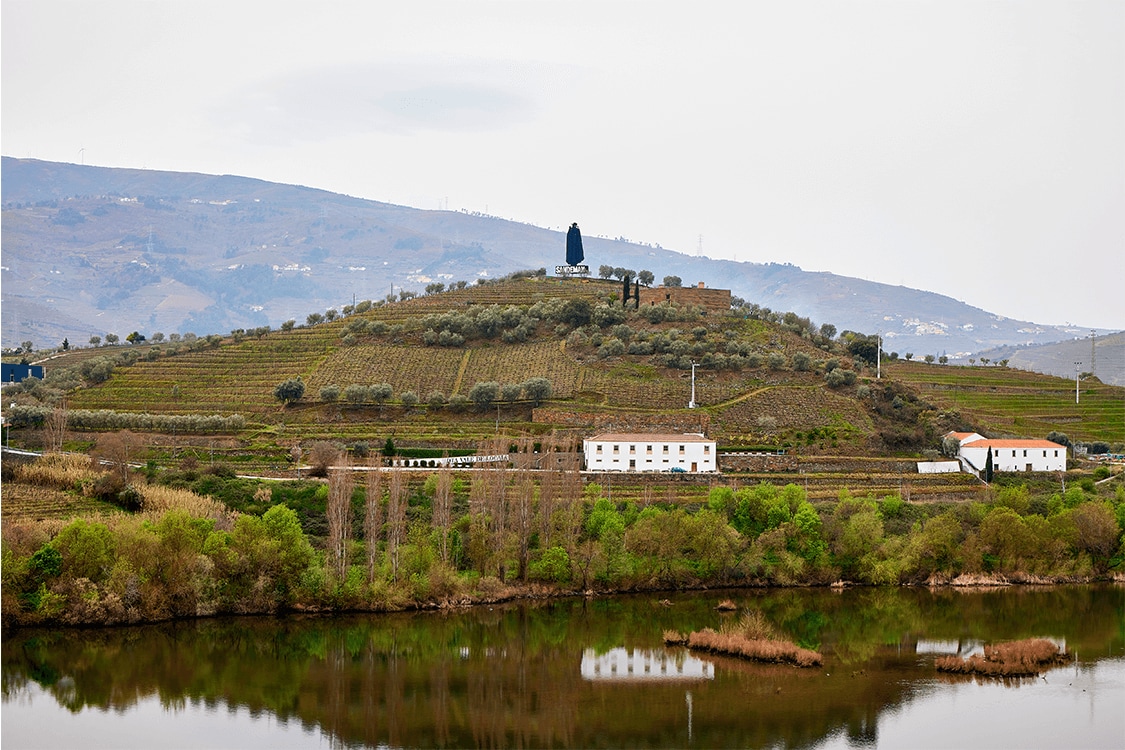 3 places to spend 3 days of holidays in Portugal
From north to south of Portugal, there are countless options for a short break. Being a country rich in history, traditions and gastronomy, the probability of selecting a destination that offers some options within these themes is quite high. Enterprise has selected three options of destinations from on where to spend holidays in Portugal, which offer you plenty of entertainment.
Douro: a dream region
Did you know that the Douro is the oldest demarcated region in the world? Start from our station in Porto towards the unique scenarios of this region, being a destination on where to spend holidays in Portugal or even an extended holiday. Discover some of the suggestions of what to do in the Douro region.
What to do:
Boat trip: between March and November you can hitch a ride on a rabelo boat and discover the banks of the Douro from another perspective. You can discover them at the Pinhão quay. While you are there, take the opportunity to see the tile panels at the train station. If you prefer, you can set off from Porto riverside on a cruise along the Douro.
Port wine tasting: going to the Douro without doing a wine tasting is unthinkable! In the Lamego and Peso da Régua area, there are several renowned estates that offer this experience. One of the best known is Quinta da Pacheca or Carvalhas.
Discover the viewpoints of the Douro: find your car with Enterprise and there will be no shortage of options of where to spend a 3-day holiday in Portugal. An option that Douro offers is the visit to the various viewpoints that show you the true splendour of the Douro landscape. The Miradouro de São Leonardo de Galafura, do Ujo, Senhor Jesus da Capelinha, Santa Marinha, Casal de Loivos, are some of the examples.
Where to sleep:
Lugar dos Varais, Cambres, Lamego > T. 254 780 700 > four double (from €238), family (two adults, two children) from €284
Douro Castelo Signature Hotel
Rua do Castelo 3-17, 5100-127 Lamego > T. 967 899 933 > double room (from €162), family (two adults, two children) from €324
Rua dos Fornos 10, 5100-146 Lamego > T. 968 740 167 > double room (from €77), family (two adults, two children) from €126
Where to eat:
A Repentina (Poiares, Peso da Régua)

DOC - Chef Rui Paula (Folgosa)
Clara's Kitchen (Pinhão)
Comporta: between the mountains and the sea
Just thirty minutes from Alcácer do Sal and less than 1 hour from our Setúbal station, we find the paradisiacal beaches of Comporta, thus allowing us a destination where to spend holidays in Portugal gives us easy access to history, beach, mountains and a unique gastronomy.
What to do:
Visit Alcácer do Sal: with a privileged view of the Sado river and the Castle in the background, discover the river promenade, visit the churches, and finally climb up to the Castle. Take the opportunity to visit the archaeological crypt which contains vestiges of civilisations which have inhabited the area since the Iron Age. The castle also offers an incredible panoramic view of Alcácer do Sal.
Visit the quay of Carrasqueira: it was built several decades ago to facilitate access to the small fishing boats during low tide. The main material is wood, used in a "rough" way, where right next to it we can find some modest thatched huts. It is a place of concentration of birds and includes a rice plantation in the background. It has possibly the most famous sunset in Comporta.
Rice Museum: as the name suggests, it promotes rice culture, telling us about its history and importance for the region. In the same place you can find one of the most renowned restaurants in the area.
Where to sleep:
EN 261-1, MUDA > T. 269 449 376 > double room (from €600), family cabin (two adults, two children) from €1920
Alameda do Pinheiro Manso > T. 265 499 000 > double room (from €194), family (two adults, two children) from €385
Rua da Manteigada nº 2, 2910-241 Setúbal > T. 265 709 650 > double room (from €89), family (two adults, two children) from €280
Where to eat:
Comporta Café Beach Club (Comporta Beach)
Ilha do Arroz (Comporta Beach)
Restaurante dos Pescadores (Carvalhal)
Sal Restaurant (Pego Beach)
Gomes Casa de Vinhos & Petiscos (Comporta, Centre)
O Gervásio (Brejos da Carregueira de Baixo)
Covilhã: from snow town to flower town
Portugal's interior has long been known as a great destination for family holidays. And the cities, privileged to have the Serra da Estrela right at the doorstep, where you can ski in winter, have become a place where, at any time of year, tranquillity, good food, art and tradition are waiting for us. Find out where to spend holidays in Portugal by the interior and discover our station in Castelo Branco.
What to do:
Visit the New Hand Lab -

Fábrica António Estrela/Júlio Afonso Factory - this was once where Covilhã's wool industry was concentrated. Since 2013, the building has remained alive, using wool as its thread. There are designers, craftsmen, painters, sculptors, a photographer and even a resident jazz band. Inside operates the Atelier de Burel. In what was the weaving room, there is now a shop with a sample of the work of the creative people who continue to give life to burel, almost all of whom have a family connection to the wool industry. Workshops are scattered around the rest of the building. It was the oldest wool factory in Covilhã, founded in 1855.



Discover the WoolFest - When walking through the streets of the historical centre, you will discover the urban art festival of Covilhã, which takes place every year since 2011. Several artists transform the old part of the city and hide the passage of time and the oblivion of the owners through works of art in giant size. Here you will find works by Vhils, Tamara Alves, Bordallo II, Samina, Pantónio, ±MAISMENOS±, Mr. Dheo, among other well-known names of street art.
Visit Belmonte and Sortelha - some of the oldest and best-preserved villages in Portugal are in the countryside. Belmonte, the land of Pedro Álvares Cabral, is still marked by the history of the Cabrais and the Jews, with its Jewish streets leading up to the castle. Sortelha has kept its urban and architectural features unchanged since the Renaissance. Within the walls, you will find the 13th century castle, the medieval graves, next to the Manueline pillory or in front of the Renaissance church.
Where to sleep:
Puralã - Wool Valley Hotel & Spa
Al. Pêro da Covilhã, Covilhã > T. 275 330 400 > double room from 65 euros
With four bedrooms and an equipped kitchen, this is a cosy refuge with a superb view of the Zêzere Glacier Valley. Cerro da Correia, Manteigas > T. 96 678 7834 > house from £120 to £150
The former railway sanatorium was restored by the Pestana Group, with Eduardo Souto Moura's project respecting the old architectural features. EN 339, Penhas da Saúde, Covilhã > T. 21 040 7660 > from €120
Where to eat:
Taberna A Laranjinha (Covilhã)
Vallecula (Valhelhas, Guarda)
Cozinha d'Avó (Quinta do Covelo, Covilhã)
Convento Belmonte Gourmet (Belmonte)
With Enterprise you can rent a car in several places of the country and go for an adventure. Use cities like Porto, Lisbon, Aveiro or Viseu as a starting point for your trip. Your only decision will have to be where to spend your holidays in Portugal.
Discover the best beaches in Algarve
Algarve is, for many, a synonym of gorgeous beaches, warm weather and, above all… vacations. Throughout the year, and especially during summer, many Portuguese and foreigners travel to the south of Portugal looking for warm waters, rocky landscapes and vast landscapes of sand.
Discover the best beaches in Portugal
With half of its territory surrounded by sea, Portugal is the perfect destination for those who are looking for beach, sun and mild temperatures most of the year. The undeniable beauty of our coast has brought us many awards from international entities, who consider our beaches some of the most beautiful in the world. However, the great amount of vast extensions of sand in Portuguese territory makes it even more difficult to choose the best beaches in Portugal.
From North to South, hop on this journey with us and discover the best beaches in Portugal to visit.
Rural Tourism in Portugal: the best places to visit
When we think about vacations in Portugal, we automatically think about beaches and coastal areas. Even though these are the "fan favourites" for many, Portugal has so much more to explore! The countryside is full of natural secrets ready to be discovered and that will guarantee you a journey with many adventures and unique experiences.
Leave the beach towel and sunscreen at home and discover the best destinations that rural tourism Portugal has to offer.