5 tips for a low-cost trip in Portugal
There are more and more tips to continue travelling, but without spending too much: they are called a low-cost trip and Portugal is the perfect destination for them. Travelling with family, friends or even alone, does not mean having to spend more than the stipulated for your trip or that these create a real drain on your bank account. We want you to continue to travel, so we have gathered in this article some tips that will allow you to do so without later harming the finances at home. Find out with us how to make your low-cost trip in Portugal.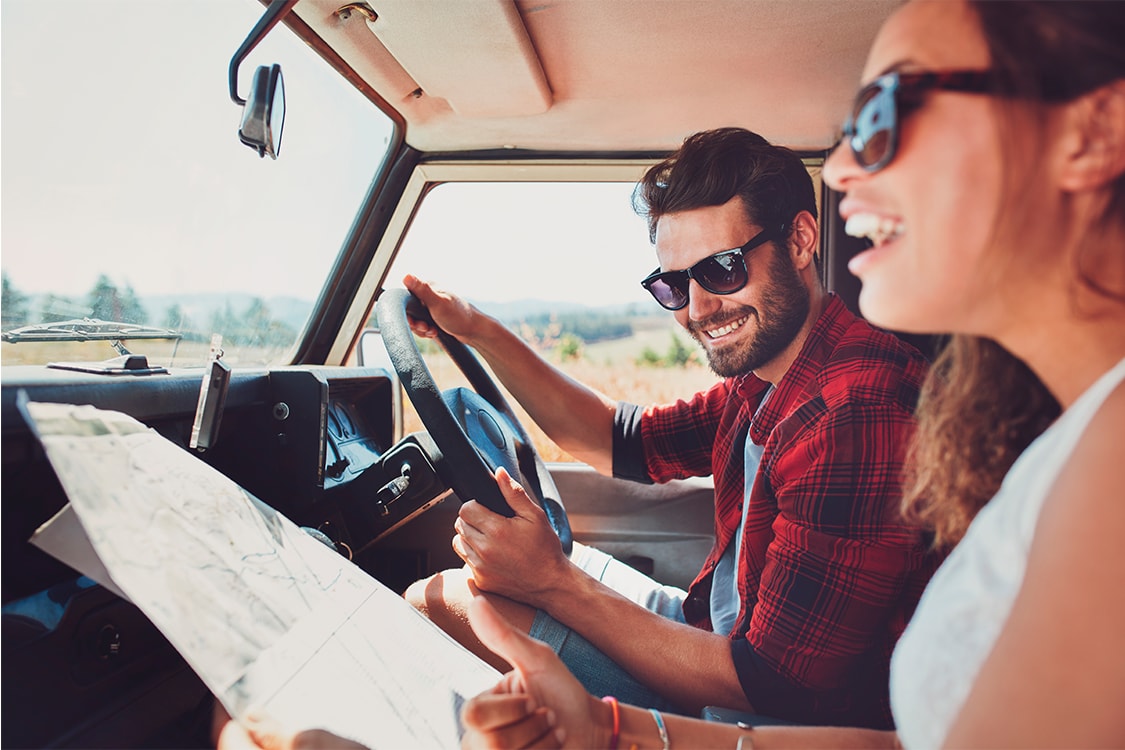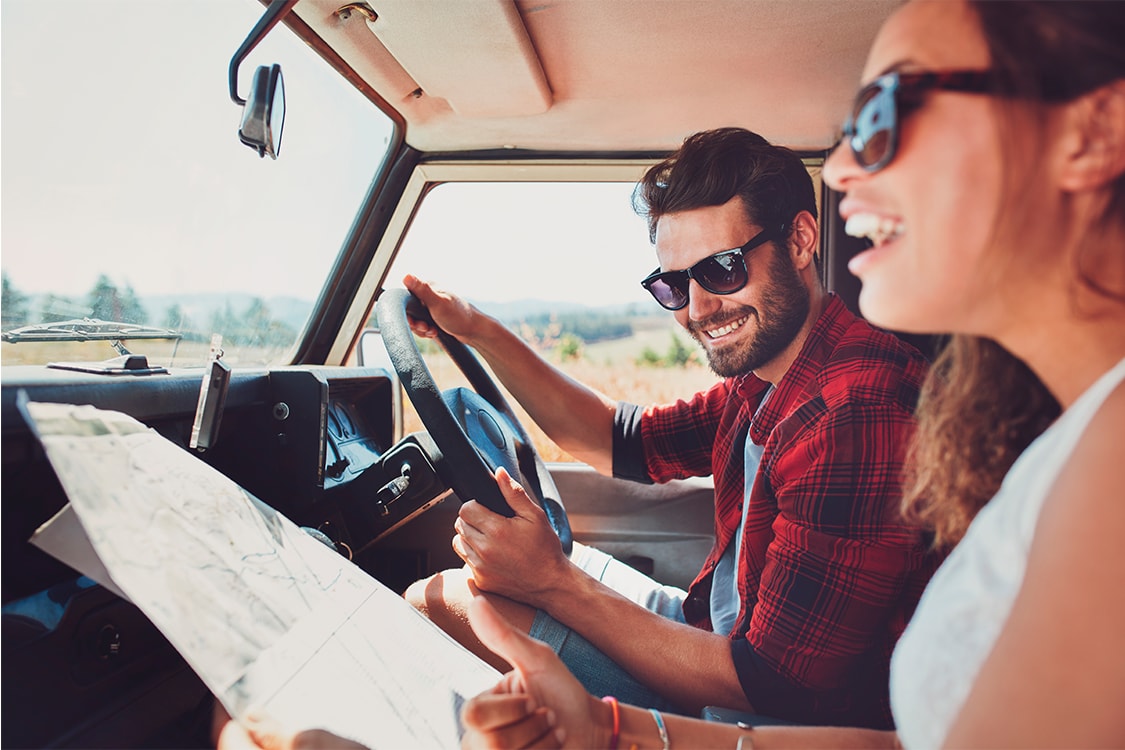 How to organize low-cost trip in Portugal 
We are lucky to be in a country where every season there is an adventure, an activity or a destination that seems to have been waiting for us to be explored. So why not take advantage of some free days to find out where to spend 3 days holidays in Portugal, a weekend at the beach or even start organizing a series of Road Trips in Portugal? 
But first, let's get to what matters and with the various stations of Enterprise a little throughout the country, you can start now to discover the ideal destination for your low-cost trip in Portugal. 

Before starting a low-cost trip in Portugal
Before you start your low-cost trip in Portugal, part of the secret of getting them done is in your previous planning! By planning everything before you hit the road, you'll stipulate a budget for the places to visit and this way you'll avoid some temptations along the way.  
Of course, this doesn't stop you from putting aside some money for curiosities, museums and other local spots only discovered during your travels. Here's why:
 
1 - Start by setting a budget: since saving is the main difference between normal and low-cost trip in Portugal. 

2 - Trace the destinations you want to visit: in order to experience what is actually doing a low-cost trip in Portugal will have to define previously the destinations you want to know. Opt for locations with other nearby places with various points of interest, so you will avoid spending too much time traveling and the savings will start right away in the fuel. 

3 - Make a list with some questions for previous organization of your trip: once you have decided the destination(s), it is much easier to stipulate a budget and have an idea of where you will have to save to keep your trip within the defined limits. Some questions you should ask yourself are:
- How much will I spend each day on food? 
- Will the accommodation include breakfast or not? 
- Can we prepare meals in the accommodation? 
- How much will I spend on accommodation? 
- How much will I spend on fuel and other means of transport? 
- How much will I spend on museums and other places of interest? 
- How much do I want to spend on souvenirs and extra purchases?

4 - Choose the time of year to travel: as you know, the high season can hinder the realization of your low-cost trip in Portugal, so try to organize them in periods with less tourism, such as autumn, winter or spring, where the price of accommodation decreases, provided there are no holidays around. 
 
5 - Follow the promotions and campaigns: one of the best tips for planning a low-cost trip in Portugal is to follow the channels of various travel agencies and other entities that organize them, as well as hotel chains, the restaurants you always wanted to visit and the promotional days of museums, etc.  


During your low-cost trip in Portugal 
 
Now that you have everything planned, time to choose the ideal car for your trip and hit the road! Organizing a low-cost trip in Portugal is not only about working from home. It is essential that along the way some of your actions are also controlled to keep the budget in line. We leave you some examples: 
 
1 - Always take some snacks to eat at your stops: everyone knows that the prices charged at service stations and in the respective cafes are not at all favourable to a low-cost trip in Portugal. So, there's nothing like taking some snacks from home to keep your travel budget under control!
 
2 - If you are going to explore the best beaches in Portugal check the accommodation nearby: these destinations often have accommodation designed for people who want to enjoy the best of life without spending too much on it. You will find several spots with camping sites, bungalows, and pensions where to stay one or two nights, which will already save you some money. 
 
3 - Save on some meals: if your accommodation does not include breakfast, buy some products in local markets or supermarkets so you can save some money on your trip.  
 
4 - Look for city tourist cards: if the plan is to discover a few cities, most already offer tourist passes that allow you entry to several museums and other points of interest, which usually saves you a few euros more than buying tickets individually.  
 
5 - Avoid unnecessary purchases: the best thing you can take away from your travels is free - memories, stories, and photographs.
Now that you know what you need to do to plan your low-cost trip in Portugal, Enterprise challenges you to discover our country and explore this wonderful destination. Choose your route and on the way, we will always be there to guide you.   
You can rent a car in several points of the country and go to the adventure. Use cities like Porto, Lisbon, Aveiro or Viseu as a starting point for your trip. Your low-cost trip in Portugal is on us! Going abroad? Find out where you can find Enterprise agencies abroad.  
Discover the best beaches in Algarve
Algarve is, for many, a synonym of gorgeous beaches, warm weather and, above all… vacations. Throughout the year, and especially during summer, many Portuguese and foreigners travel to the south of Portugal looking for warm waters, rocky landscapes and vast landscapes of sand.
Discover the best beaches in Portugal
With half of its territory surrounded by sea, Portugal is the perfect destination for those who are looking for beach, sun and mild temperatures most of the year. The undeniable beauty of our coast has brought us many awards from international entities, who consider our beaches some of the most beautiful in the world. However, the great amount of vast extensions of sand in Portuguese territory makes it even more difficult to choose the best beaches in Portugal.
From North to South, hop on this journey with us and discover the best beaches in Portugal to visit.
Rural Tourism in Portugal: the best places to visit
When we think about vacations in Portugal, we automatically think about beaches and coastal areas. Even though these are the "fan favourites" for many, Portugal has so much more to explore! The countryside is full of natural secrets ready to be discovered and that will guarantee you a journey with many adventures and unique experiences.
Leave the beach towel and sunscreen at home and discover the best destinations that rural tourism Portugal has to offer.