Winter destinations in Europe: the top 5
"Travelling in winter?" Enterprise advises you to do so and there are many winter destinations in Europe that are waiting for you! Because while some people eagerly wait for summer to travel, there are always those who see winter as the ideal period to take that long-desired trip. And there are plenty of reasons to justify this choice.
In addition to coinciding with the low season, winter gives Europe a special glow, takes the crowds away from the most emblematic places and you can already count on countless Christmas decorations in the streets. The only drawback will be the warm clothing that will possibly force you not to travel with just a backpack. Get to know our selection of the best winter destinations in Europe.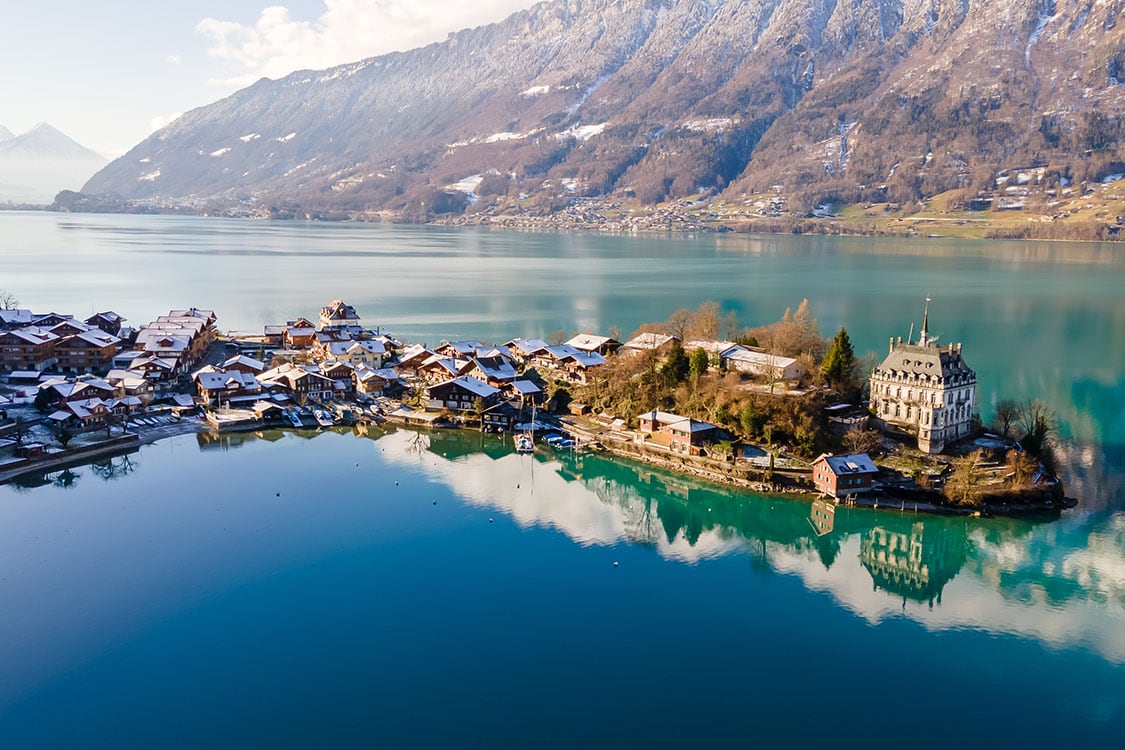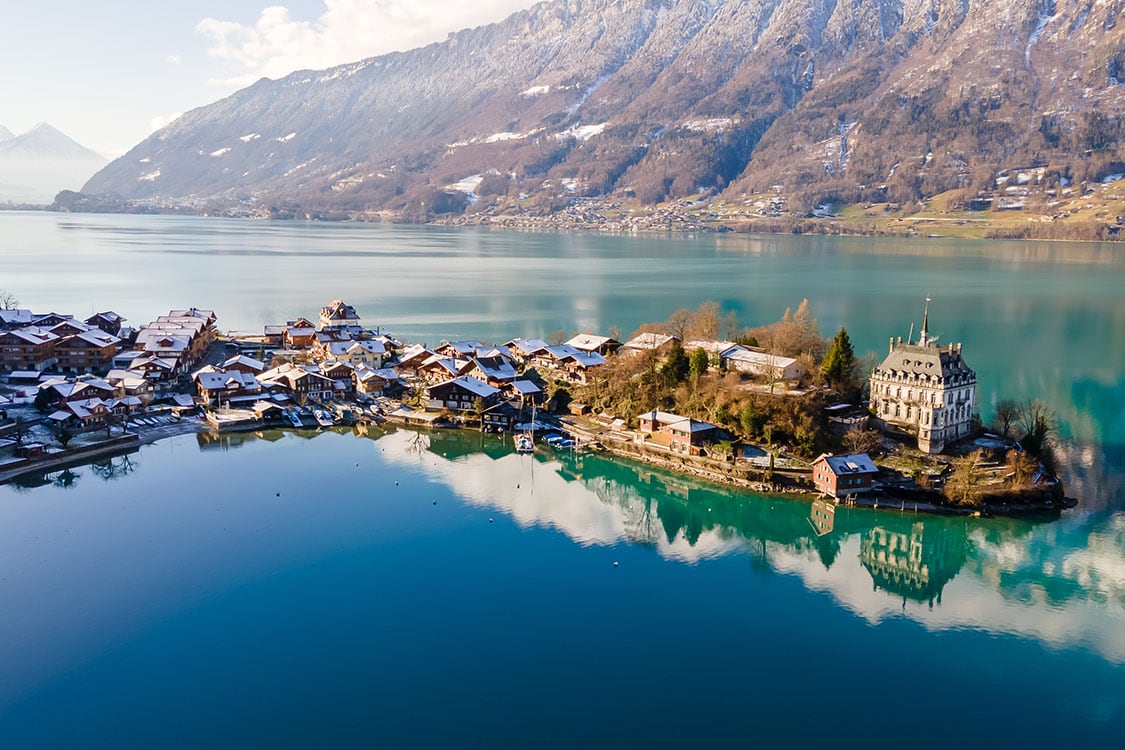 Explore Europe's best destinations for winter
Do you want to travel but your wallet can't keep up? Choose to travel in the low season, where the prices of flights and hotels are lower and where you can save a few bucks.
Nevertheless, just like when organising a Low-Cost trip in Portugal, you should plan every moment of your trip well in advance, so that you can avoid other unnecessary expenses. But nothing like first selecting your favourite country among our winter destinations in Europe.
Austria
You can't talk about winter destinations in Europe without mentioning Austria. The country stands out for its stunning landscapes and the Alps are ideal for those who enjoy practicing winter sports. 
Besides the snow falling with abundance, which makes this country even more beautiful, also its cities are known to attract many people at Christmas and New Year, due to the stunning street decorations, but also the festivities themselves. Put cities like Vienna, Linz, or Salzburg on your map.
Germany
 
One of our Winter destinations in Europe that is truly unmissable is Germany. This country experiences the main festivities of the season in an intense way, with several Christmas fairs attracting visitors and decorations that enchant the main German cities.

Besides the various mobility options that make it easy to move around the country at very affordable prices, in Germany you will find different types of landscape that, with the snow that falls in winter, become even more beautiful. We suggest you visit Munich, Heidelberg, Hamburg, or Nuremberg.

Ireland
Ireland has a strangely less cold climate for winter, contrary to what you might initially think. With a temperature almost always hovering around 10 degrees during the day and only at night dropping to sub-zero temperatures, this country is on our list of the best winter destinations in Europe because of the variety of activities that are waiting for you at this time of year, without the usual summer hustle and bustle.
From the beautiful city centres, with their unique architecture, to a passionate coastline and a countryside area that hides Ireland's historical past in every corner, we advise a car rental to make it easier for you to travel between the main tourist destinations and the most well-known cities. Dublin, Galway, or Cork are some of the cities to visit. If you have time, you can also visit Northern Ireland.
Belgium
Belgium is one of the best winter destinations in Europe or any season, really. The cities are stunning, sculpted with unique architecture and live the Christmas season like no other country. During most of December, and sometimes extending into January, in the main squares you will discover a Christmas fair and decorations that make the historic centres even more beautiful.
Besides, it is a perfect destination for all art lovers, with numerous museums, palaces and exhibitions waiting for your visit. As in the other countries already mentioned, it is essential to prepare your visit some time in advance, to discover the best offers in museums and the best spots to eat. Don't miss Bruges, Ghent, Brussels or Antwerp. 
Hungary
In the search for the best winter destinations in Europe, Hungary is the ideal choice for those who want to visit a dream country and quite accessible at this time of year. It is a country that combines the best of European culture with a gastronomy also unique, quite more accessible than in other countries in Europe. In addition, the natural thermal pools get much more tempting at this time of year.

In the main month of winter, December, you will also find several Christmas markets springing up in the main cities where you can taste some of the local flavours, but also buy your souvenirs. In our opinion you should visit Budapest, Eger, Esztergom or Pécs.
The Best Winter Destinations in Europe are with Enterprise
 
There's a lot to explore in Europe and nothing like doing it by car. Take advantage of the Enterprise Passport, where you'll find several tips for your travels. Choose your route and on the way, you know we'll always be there to guide you. Get to know the car rental that allows you, in several places in Portugal, but also in Europe, to go on an adventure.
To visit this beach, you can use the mythical Nazaré lift and enjoy the views on the way up. However, if you are travelling with a rented car, the journey to Praia do Norte is even easier, being only a few minutes away. Be sure to meet the friendly Nazarenas, with their typical costumes, who sit near the beach offering numerous services, such as accommodation, sweets, or restaurant suggestions.
How to visit the best beaches of Portugal
You are in the right place to plan a tour to the best beaches of Portugal. Due to the size of the Portuguese coast, you can split your adventure over several days and you can do it at any time of the year, since the more than 3,000 hours of sunshine allow it. 
Rent your car at one of the Enterprise stations closest to your departure destination and start exploring some of the best destinations in Portugal right now.
Discover the best beaches in Algarve
Algarve is, for many, a synonym of gorgeous beaches, warm weather and, above all… vacations. Throughout the year, and especially during summer, many Portuguese and foreigners travel to the south of Portugal looking for warm waters, rocky landscapes and vast landscapes of sand.
Discover the best beaches in Portugal
With half of its territory surrounded by sea, Portugal is the perfect destination for those who are looking for beach, sun and mild temperatures most of the year. The undeniable beauty of our coast has brought us many awards from international entities, who consider our beaches some of the most beautiful in the world. However, the great amount of vast extensions of sand in Portuguese territory makes it even more difficult to choose the best beaches in Portugal.
From North to South, hop on this journey with us and discover the best beaches in Portugal to visit.
Rural Tourism in Portugal: the best places to visit
When we think about vacations in Portugal, we automatically think about beaches and coastal areas. Even though these are the "fan favourites" for many, Portugal has so much more to explore! The countryside is full of natural secrets ready to be discovered and that will guarantee you a journey with many adventures and unique experiences.
Leave the beach towel and sunscreen at home and discover the best destinations that rural tourism Portugal has to offer.