Trip essentials: top objects you must take
When we pack a suitcase and before we even decide our trip essentials, the most important things to keep in mind are the duration of the trip and the weather. In addition to this, it may be necessary to take something unusual and specific for that trip.
The first step begins by deciding what kind of luggage we are going to take. Hold bag, cabin backpack, 20kg suitcase or travel bag? Depending on the bag, we then decide our trip essentials. Stay with Enterprise's essential checklist on what to take on a trip.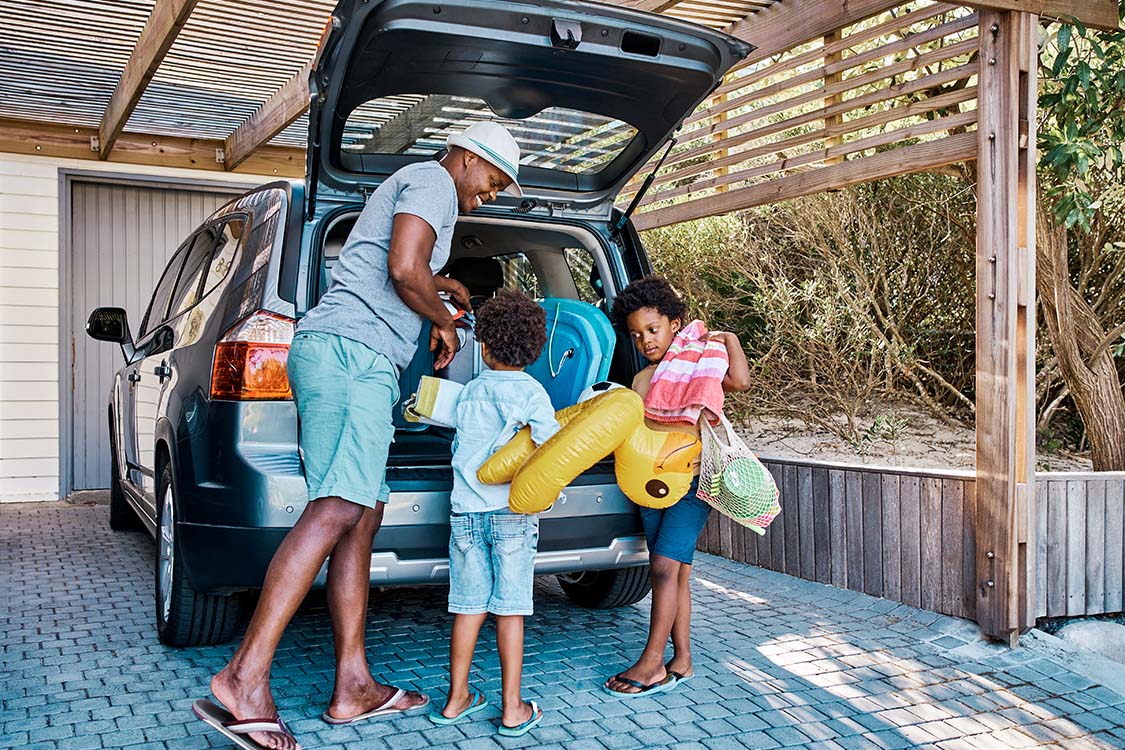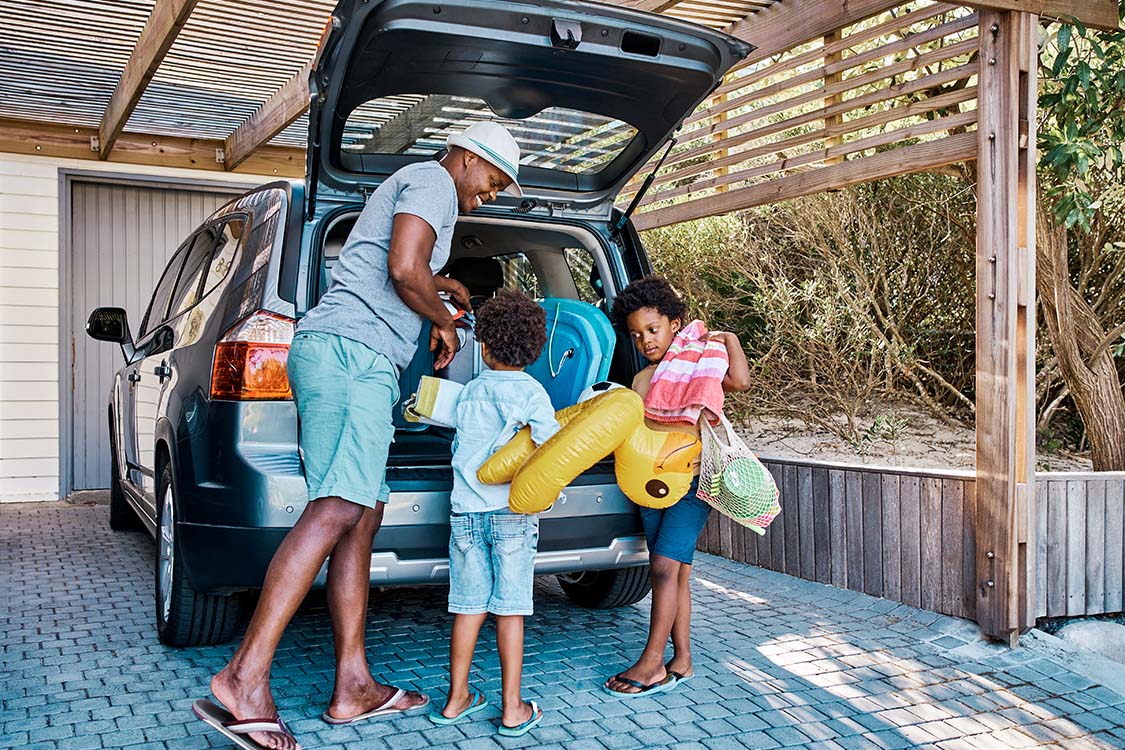 What to do before creating a list of our trip essentials 
Whether you are organizing your road trip in Portugal or planning a low-cost family trip, lists can be a great help to avoid some possible constraints at the destination, as well as save some money. Before you move on to the list of your trip essentials, nothing like following these steps.
Check the weather forecast for your destination
 
Having a sense of what the weather will be like can help you choose the right clothing items. 
 
Make a note of any event that you can take part in during your trip 
 
Knowing what you can count on at the destination, is a great way to save some money and even organise your time at that destination. Also, you can organise what to take on a trip according to a possible event. 
 
Download a travel checklist to your mobile phone or print it out 
 
There are hundreds of these lists, available for free on the internet. They can be useful for figuring out what you can buy at your destination and what you should really take with you on departure, saving you some room for souvenirs on your return. 
 
Try to get organized 
 
Even if organization is not your strong suit daily, it is essential for a smoother holiday. So, try to stick to the list of trip essentials and to help you quickly find what you need without too much headache, you can opt to buy luggage organization bags.
How to make a trip essentials' list
 
Now that you know everything you need to consider before setting off to create your checklist of what to take on the go, we will help you create the lists according to certain tabs. Of course, some of the products listed will not be necessary for all your trips, so you should create your own list according to the demands of what you have planned.
 
Documents 
Passport, visa 

Airline, boat, train, bus tickets (?) 

Copies of passport, tickets, etc. 

Boarding pass 

Driving licence 

Health insurance card 

List of medicines 

Travel Insurance 

Student Card 
Travel Aids 
Suitcase, backpack 

Itinerary 

Maps and directions 

Language Guide 

Travel guide 

Travel pillow, sleeping mask, earplugs 

Travellers' Locks 

Luggage tags 

Pens and paper 

Snacks, drinks 
Financial 
Country Money 

Emergency money 

Credit card, debit card 

Extra wallet 
Electronic devices 
Mobile phone, charger 

Camera, memory card, charger 

Laptop, iPad or Tablet, E-reader, chargers 

Travel adaptor / converter 

Travel iron 

Torch 

Headphones 
Clothes 
Underwear 

Socks 

Pyjamas 

Shirts, polos 

Jeans, trousers, shorts 

Dresses, skirts 

Shoes, trainers 

Flip-flops 

Jackets, mackintoshes 

Belts, ties 

Scarves, hats, gloves 
Hygiene 
Toothbrush, toothpaste, dental floss 

Deodorant 

Tweezers 

Soap, shampoo, conditioner 

Towels 

Wipes, toilet roll 

Feminine hygiene 

Make-up, make-up remover 

Shaving equipment 

Skin products 

Brush, comb, hair products 

Glasses, contact lenses, etc 
Health 
Medicines, painkillers 

First-aid kit 

Insect repellent 

Mosquito net 

Vaccinations, health/dental check-ups 

Vitamins 

Disinfectant 
General activities 
Bathing suit and large towel 

Hiking shoes 

Sunglasses 

sun block 

Umbrella 

Books, e-books, magazines
Enterprise: add a car to what you need to travel 
 
Trip essentials' list ready? Great, now all that is left is to add your ideal car rental for your adventure and nothing better than doing it with Enterprise, where it has stations in several points of Portugal, but also internationally.
Discover the best beaches in Algarve
Algarve is, for many, a synonym of gorgeous beaches, warm weather and, above all… vacations. Throughout the year, and especially during summer, many Portuguese and foreigners travel to the south of Portugal looking for warm waters, rocky landscapes and vast landscapes of sand.
Discover the best beaches in Portugal
With half of its territory surrounded by sea, Portugal is the perfect destination for those who are looking for beach, sun and mild temperatures most of the year. The undeniable beauty of our coast has brought us many awards from international entities, who consider our beaches some of the most beautiful in the world. However, the great amount of vast extensions of sand in Portuguese territory makes it even more difficult to choose the best beaches in Portugal.
From North to South, hop on this journey with us and discover the best beaches in Portugal to visit.
Rural Tourism in Portugal: the best places to visit
When we think about vacations in Portugal, we automatically think about beaches and coastal areas. Even though these are the "fan favourites" for many, Portugal has so much more to explore! The countryside is full of natural secrets ready to be discovered and that will guarantee you a journey with many adventures and unique experiences.
Leave the beach towel and sunscreen at home and discover the best destinations that rural tourism Portugal has to offer.